The garden is in full swing. The sun has been shy this year so we may never get any tomatoes but everything else is doing quite well. Cooper has been helping by picking the raspberries (about 2 pints a day!) and doing the "chicken chores". No eggs yet, but we expect them to start laying in about a month.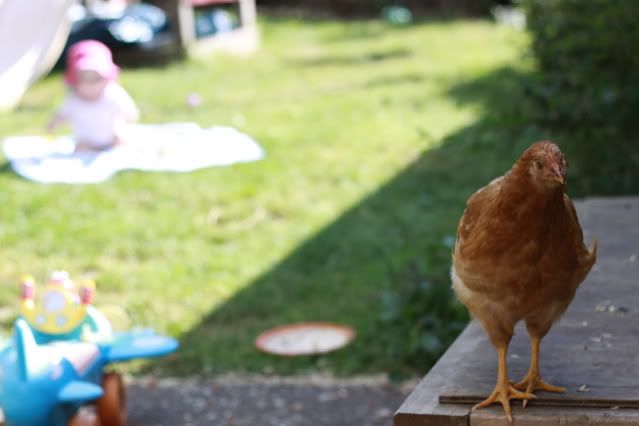 "Road Street" enjoying some free range time. (Cooper named her)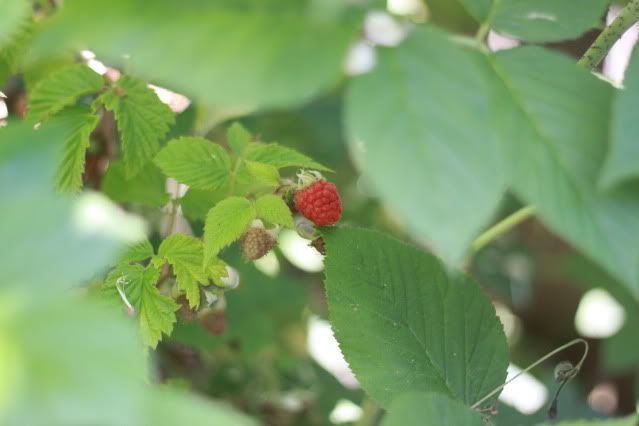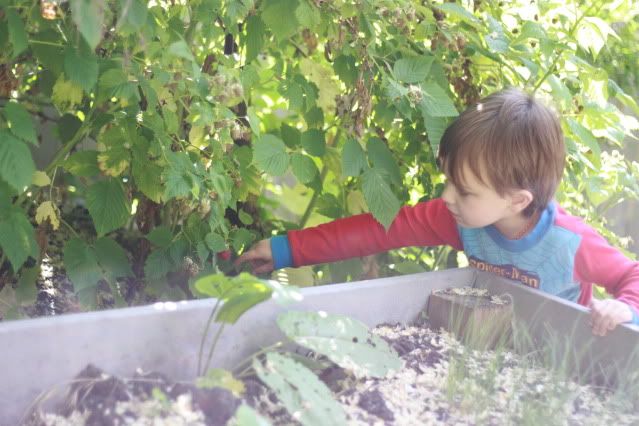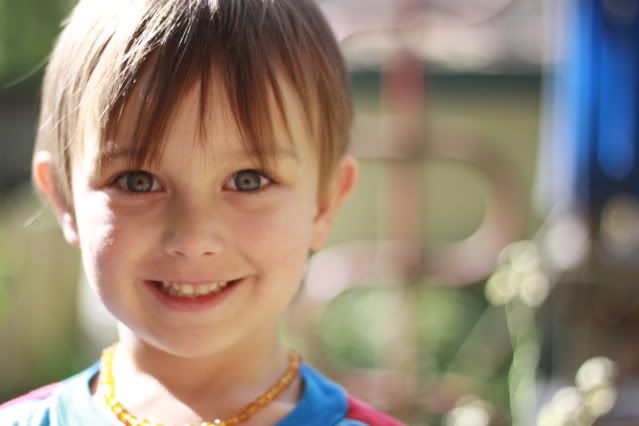 A proud farmer.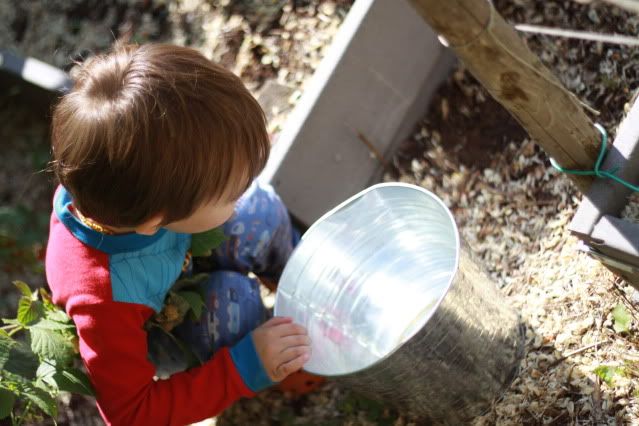 Checking his pickings.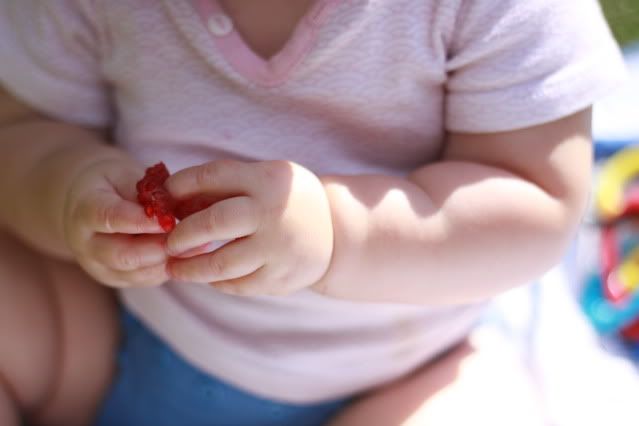 Enjoying her first summer of eating summer fruits.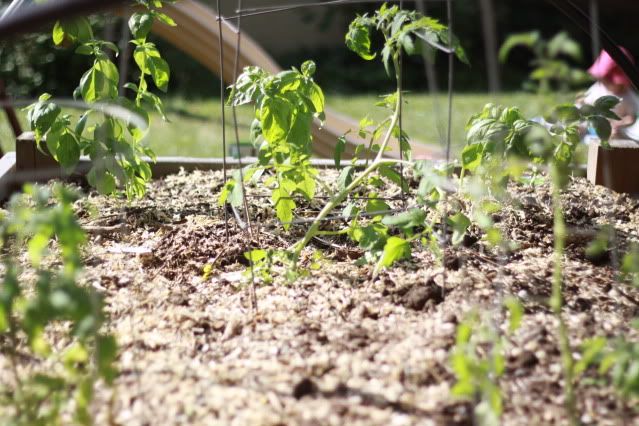 Tiny tomato plants and basil.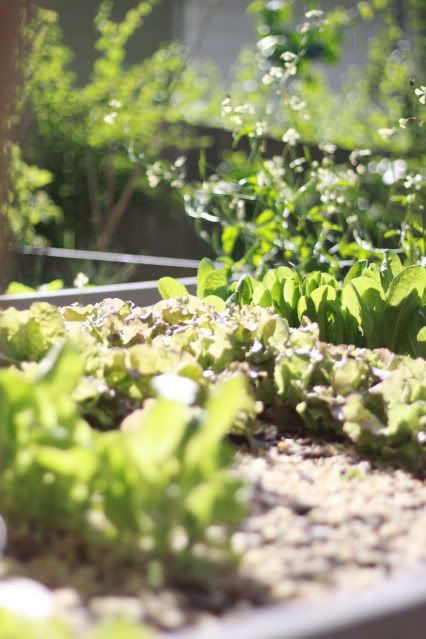 Lettuce, lots of lettuce.
Sage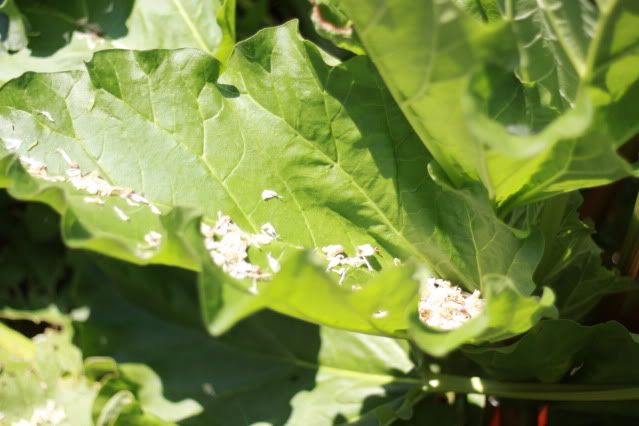 Rhubarb, LOTS of rhubarb. My favorite thing to do with it lately is to make rhubarb soda. I usually add strawberries or raspberries. Click
here
for the recipe. I follow this but add the strawberries or raspberries.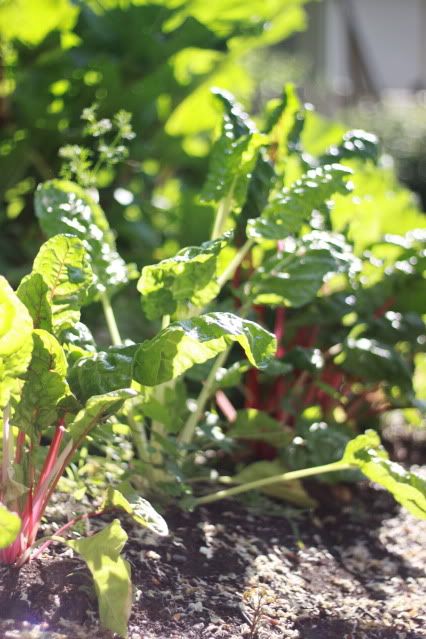 Rainbow chard. We pan fry it with a little olive oil, fresh garlic, and red pepper flakes. Yum!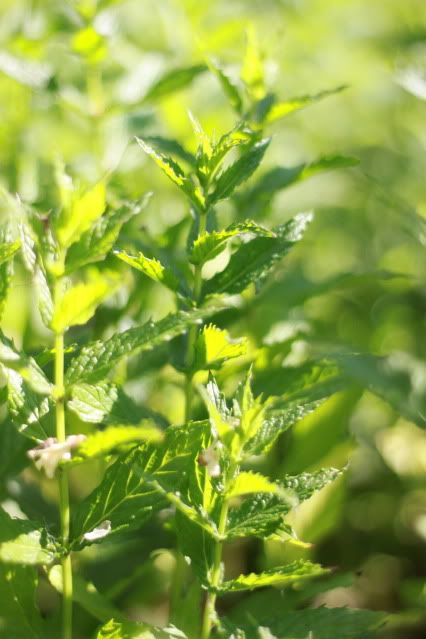 Mint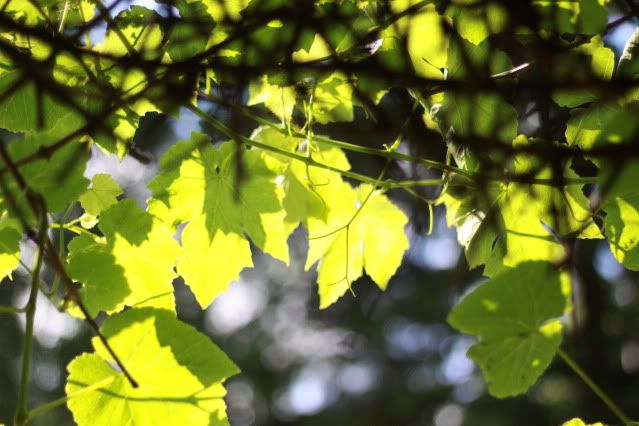 Grapes. So beautiful.
Gardening brings me peace and brings togetherness to our family. Love.