This was the second Thanksgiving in a row that we spent at the Hansville Farm House. We had good food, played games, relaxed, and spent time with family. It was so cute to see Cooper be part of the "kid" pack and no longer a "baby". He played hide and seek and many other games day in and day out. He has been asking to go back to the farm house every day. On Friday we hit the beach which was beautiful but cold!
On Saturday we came back to Seattle and went on the Santa Train. Photos and stories of that adventure to come. So far the season has been wonderful.
So Thankful for my family and for our health.
Cheers!
Fina rocking with Daddy while he relaxed and read a book.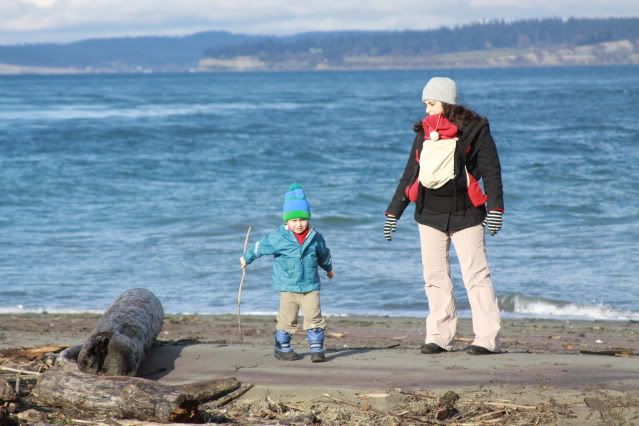 Me and my babies at the beach.