Who knew that the holiday that if full of gore and fright, that once meant lots of partying, ahem, could bring me to tears? Well, I didn't actually cry, but I could have. Don't worry, tears of joy!
This year has been so fun with Cooper because he is at the age where all of these things are starting to be important to him, like birthdays, and now Halloween. About a month ago I started showing Coop magazines with fabulous costumes in them to get him going on picking out what he wanted to be for Halloween. He never picked one out and then one day he said "I am going to be a scarecrow fro Halloween". He thought it up all by himself and he stuck to it! Doug hit the local thrift stores, something he does regularly anyway, for the perfect items to put together Coopers costume. Cooper was clear on what he wanted and needed. With a little sewing from me, lots of creativity from Cooper, and lots of work from daddy, a scarecrow was born. He sat very still for the makeup to be applied, allowed daddy to tape straw to his overalls, and was very excited to get out in the yard and try it out. It was so stinking cute! I almost cried. He went out into the yard and stood very still in "his" garden to "scare the crows away so they wouldn't eat his seeds".
After he was all dressed up, we went to his school party so that he could show off his costume and play. Then, on Halloween we went to our dear friends house so he could spend Halloween with his best bud. They even trick or treated. It was so funny because each time they would go to the door of someones house they would actually go in the house and we had to call them back. A little old lady gave them an apple for a treat and both boys have not had candy before. When we arrived back at the house to sort their treats, both boys were most excited about the apple and ate it immediately! Too funny. I am sure this is the last year that will happen!
It was so cool to see him think up his own costume, help make it, and then become it. I was so proud of his creativity. I love this boy. So far three years old has been really fun! I can't wait for Christmas with him.
Fina dressed in the costume Cooper wore on his first Halloween. Photos of that later...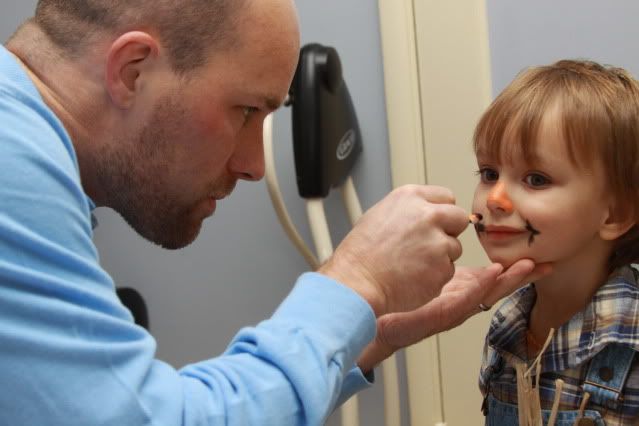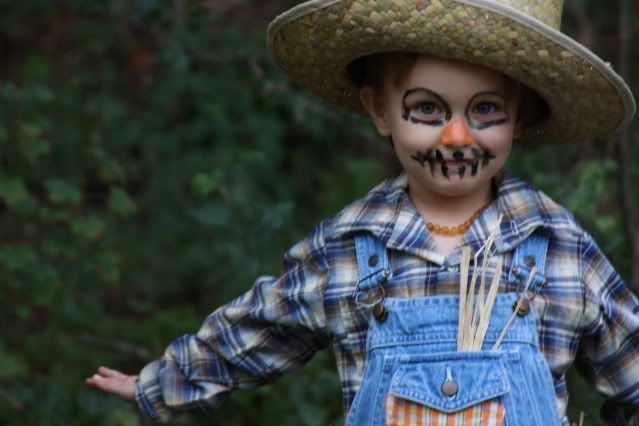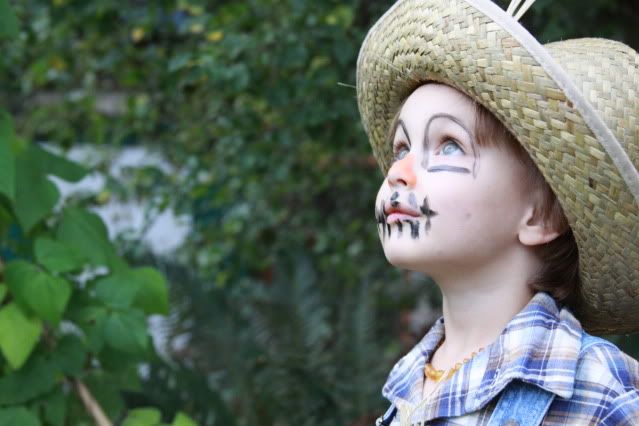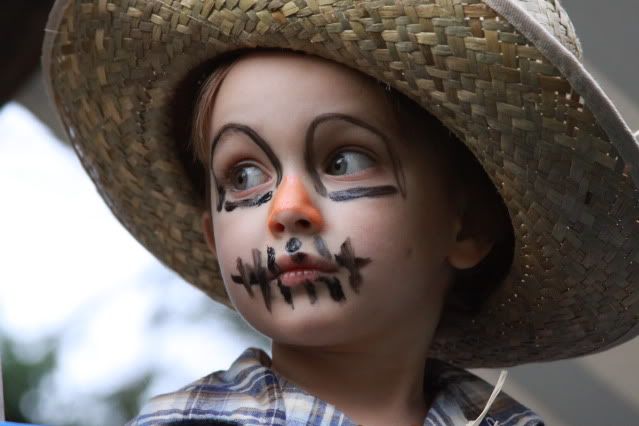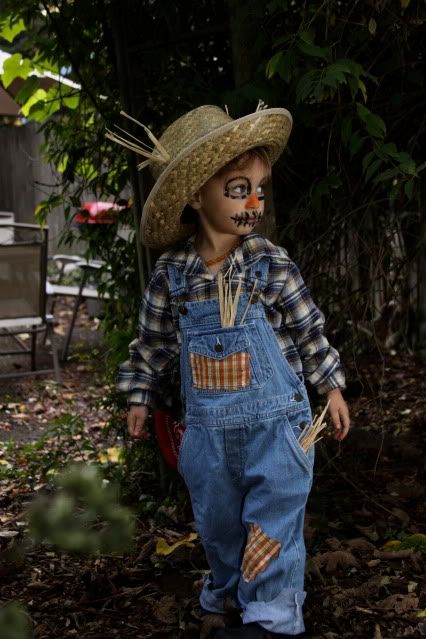 Hope you all had a great Halloween too!