It has been a snowy few days here in Seattle. It is quite funny how Seattle simply shuts down when it snows. People can't and simply refuse to drive, businesses close, the main freeway was even shut down (seriously).
I don't know what it is about snow that is so magical but I absolutely love it. The minute I see the flakes falling I want to run outside and savor it and then sit inside and watch it. I like being snowed in. I remember as a kid, whenever it would snow, my best friend and I would immediately call each other (remember this, Sara?). Then we would usually walk to one or the others house and spend all day in the snow. I guess snow reminds me of a feeling I had when I was just a carefree kid. I now have the joy of sharing snow days with my kids.
Yesterday we went on a long walk and did a little sledding and even built a snow man. Doug and Coop had a snowball fight and Fina slept in the ERGO. Today, we had some good friends over and let the kids play in the snow in the yard, then sat around and chatted over a hot tottie while the kids played and bickered.
What a great way to kick off the Holiday season.
Cheers!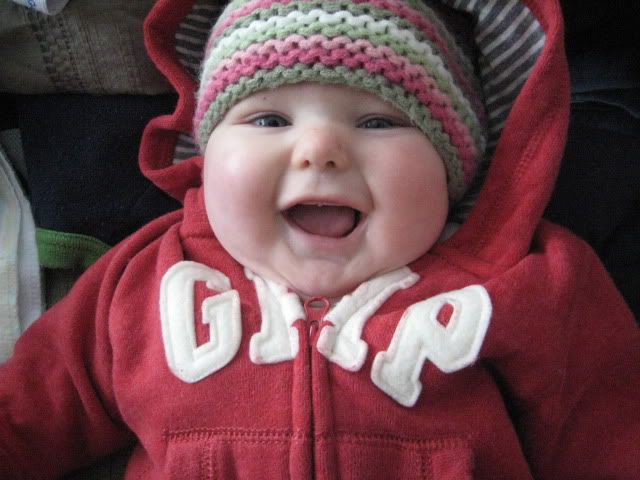 Getting ready to go out in her first snow.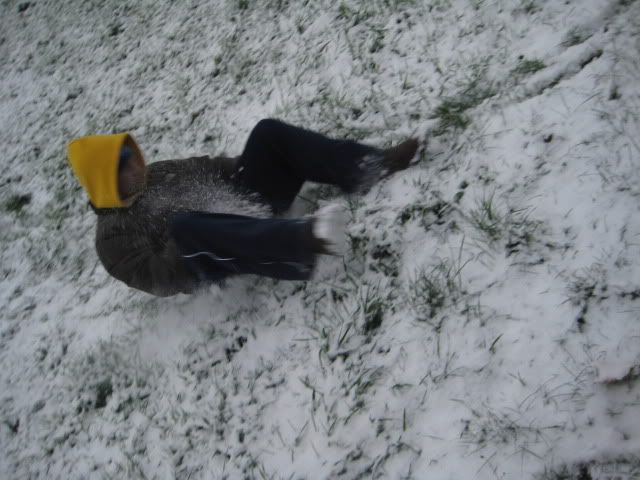 Dado sledding.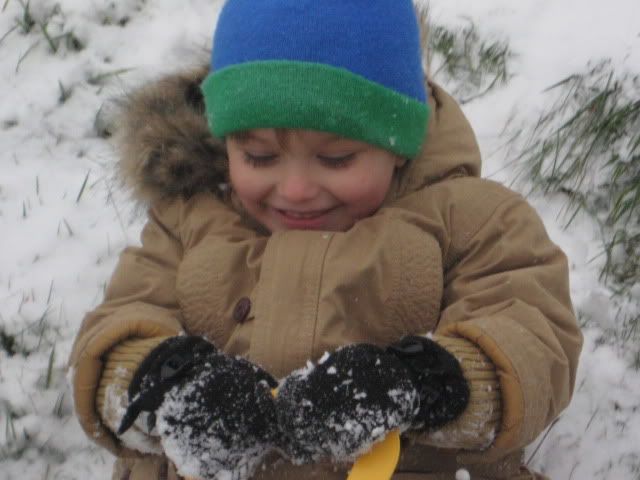 Ready...
Set...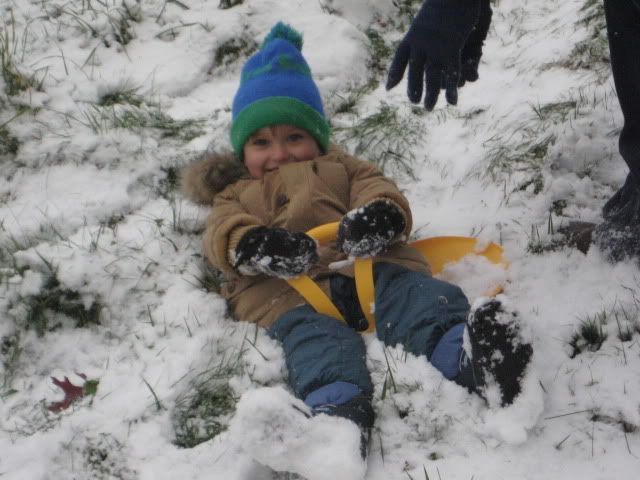 Go!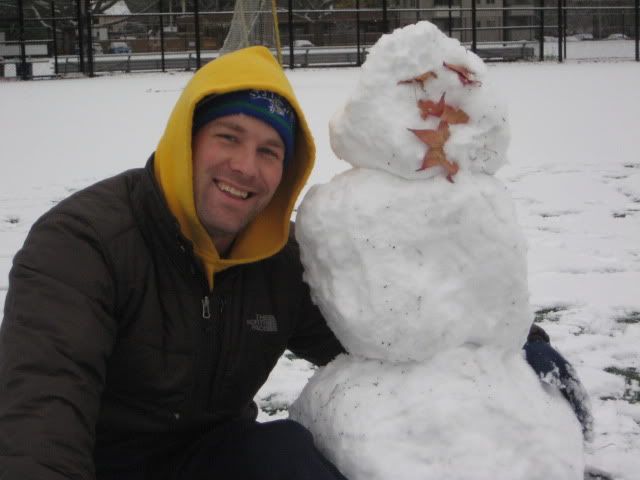 Mr. Snowman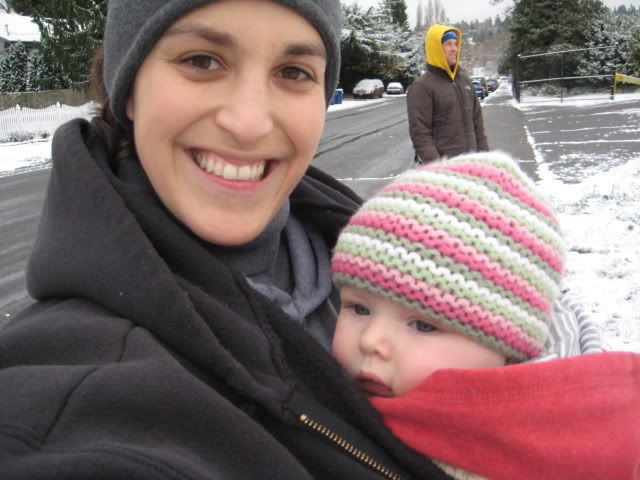 Me and Fifi.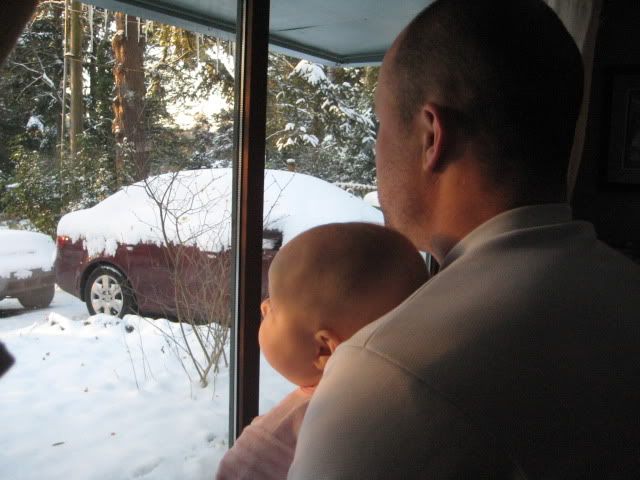 Daddy and his Girl looking at the snow.