What a fun event! Our dear friends C and S have a little boy L, who is only 3 days older than Cooper. These boys are such sweet friends. They are very alike in personality and always have a blast together. What makes this friendship even more special is that Doug and C have been friends since they were 8 years old and C was Doug's best man. We are very blessed to have such wonderful friends! Anyway... getting back to the Santa Train.... they invited us to join and we are so happy they did.
As I have mentioned, Cooper is very into trains right now so this was the perfect event for him.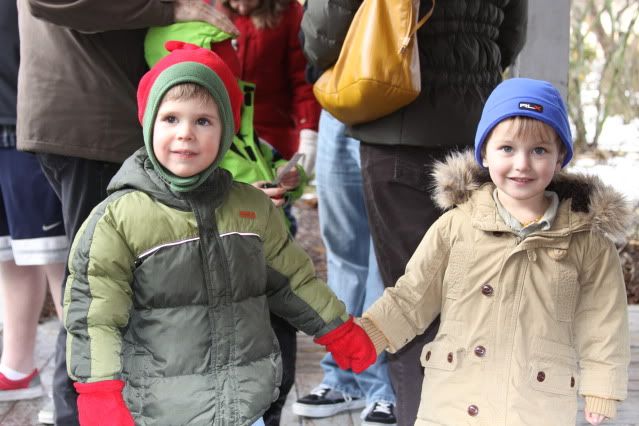 Two very excited little boys waiting for the train. Aren't they so cute holding hands?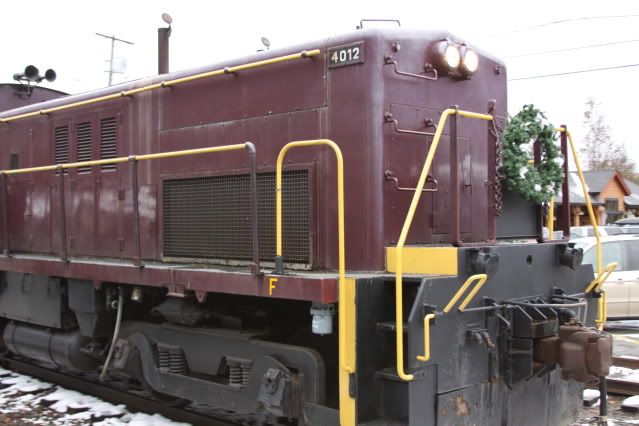 The Santa Train!!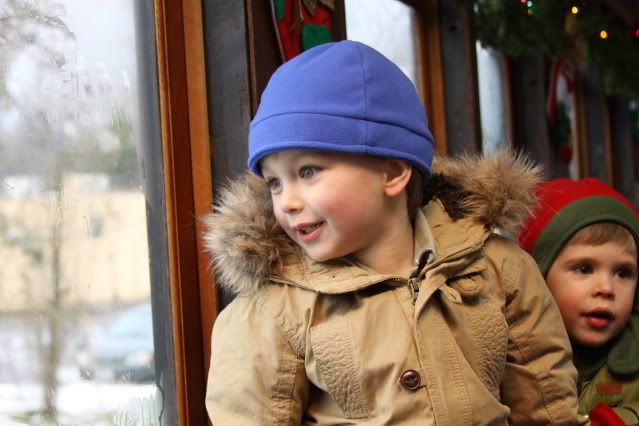 Looking out the window on the train.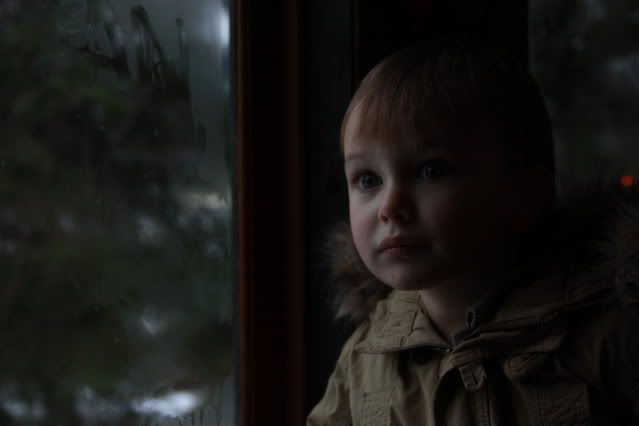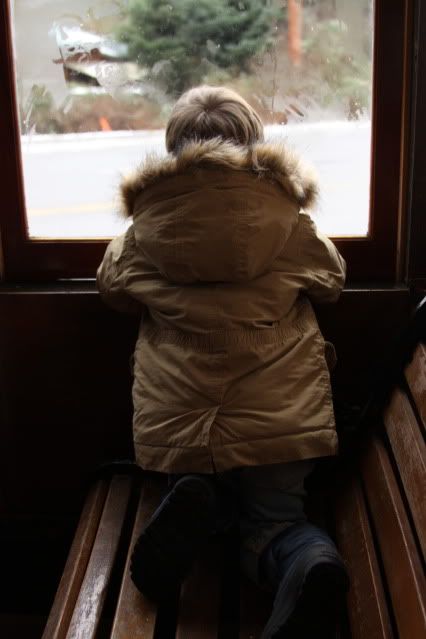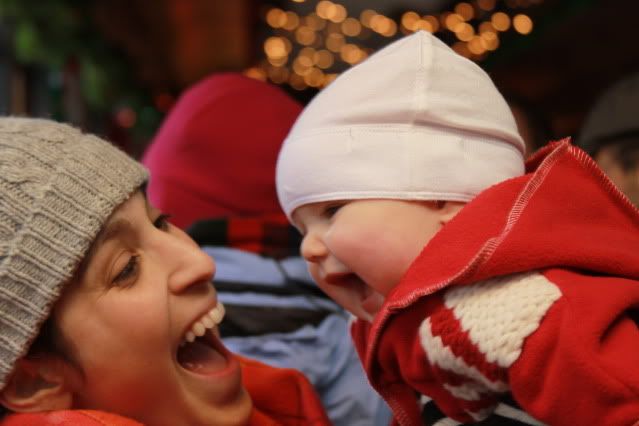 Me and Fina playing on the train. Isn't her smile contagious?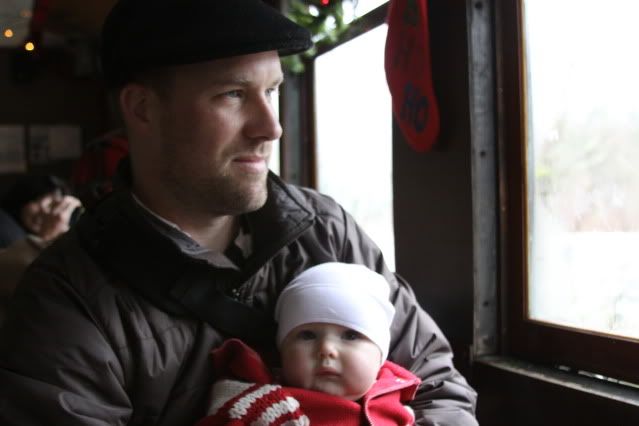 Fina and Daddy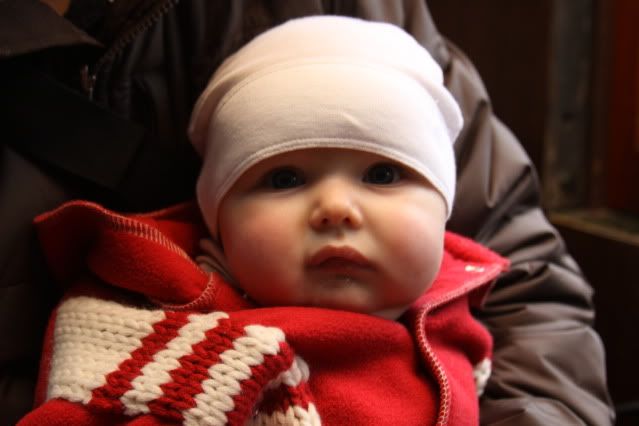 Our sweet girl
After about a 20 minute train ride, you arrive at the
Northwest Railway Museum
where you have hot coco and get to meet Santa Claus. What? No photos with Santa? Nope. Cooper was not interested in sitting in his lap, again. But, he did manage to tell him what he wanted from a safe distance. We purchased Cooper a train at the gift shop as a keepsake from the event. The photo below is very special to me and would be to anyone who knows our Cooper well. Ever since he was very small, he gets down to eye level with what he is playing with so that he can get a close look at the wheels. His new train was no exception. First chance he got, he drove the train along and got eye level with it to see how it worked. (I know you guys understand this Grammy and Po!)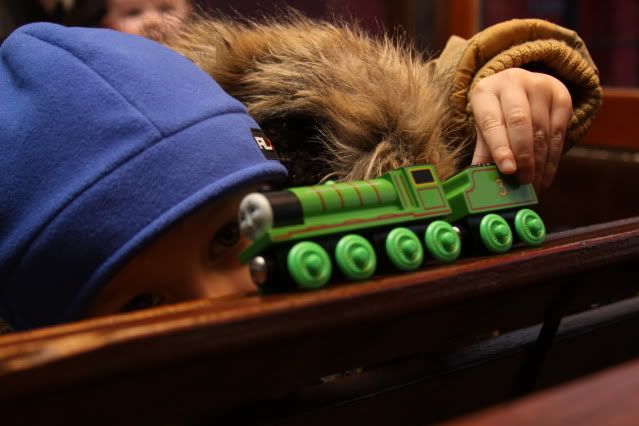 Doug and I thought it would be a perfect opportunity to snap a few cozy family photos...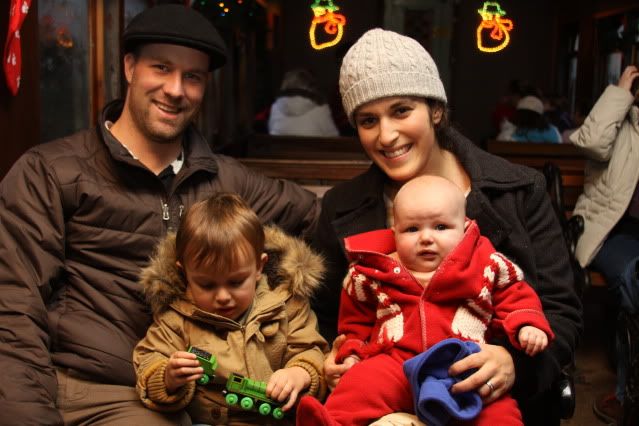 Cooper and Fina did NOT...
o well. It was a great day!!
Happy Holidays!!! I just love this season!!!