I don't know where the past few weeks have gone. I feel like I was just saying "I can't believe it's November" and now it is half over. When you have kids your life just seems to go by so much faster. It's like their rapid growth is a constant reminder of how fast time goes and also how precious it is.
On Fina: Our baby girl is 4 months old, already! She weighs 16 pounds already (Cooper weighed 18 pounds at 4 months). She has proven to be the most peaceful baby around. I hate the phrase "good baby" but I must admit, she is pretty darn good. She just smiles and coos and laughs. She is content playing on a blanket or under her play gym for so long that eventually I think "wow, she has been there for almost an hour without complaining, maybe she is hungry" then I pick her up, nurse her, and she falls asleep. Seriously, she is such a trooper. She happily goes on our outings with us, always observing and adding her own commentary. She has developed a preference for our bed at night. That's okay. We don't mind. We learned with Cooper that sleeping with a baby is a pleasure that you can only enjoy for a short while. Soon, they leave your bed and sleep in their own room. While it seems like it will never happen, it will. I have Cooper to thank for peace about sleep. He was the worse sleeper on the planet and I was so stressed and consumed with it when he was a baby. Now, he sleeps all night up to 12 hours in his own bed and he did that on his own, without any special "method" or firmness from us. I am so calm about sleep when it comes to Fina, which is wonderful. I guess that is what experience does for a mama.
I can't believe how in love with her I am. I think it would be a lie to say that I wasn't worried about my ability to love someone as much as I love Cooper but boy was I proven wrong. I look at her and I just melt. I want to squeeze her and kiss her all day long. There are not words to describe my emotions for Fina. True love. I am just enjoying her so much.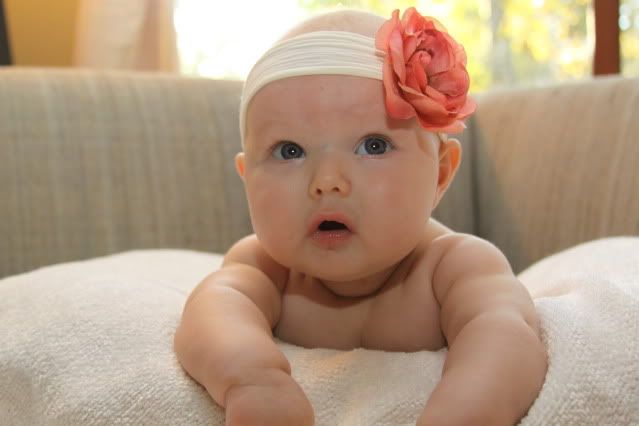 On Cooper: This boy is a joy but we are feeling particularly challenged by him. He wants to be in control of most situation which makes day to day life tricky. He is very particular about things right now and really craving consistency so if anything changes or needs to change and he doesn't want it to, well lets just say he has a "tough" time. Sharing is tough for him right now too. It is very hard to discipline him. We want to find a way that is age appropriate and that respects him but that is effective. He is very verbal so it seems like he understands most things but we are learning that he actually doesn't understand as much as we think. He's only 3, after all. He love helping out around the house and loves his sister. He is living and breathing trains right now and really likes to have stories read to him. Long stories, which is fun for me.
Sleep or no sleep, challenges or no challenges, I am one blessed Mommy. I have two beautiful, healthy children and that's more than enough.