In LA with Grammy and Po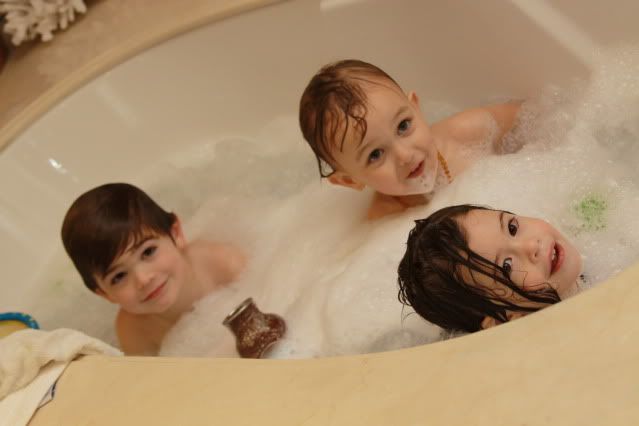 Bath time is so much more fun when you are in the tub with your cousins!
Grammy and Po having fun...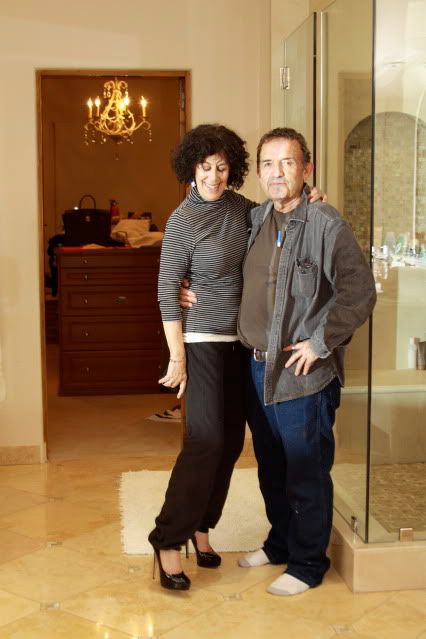 Grammy trying to wear Lauren's shoes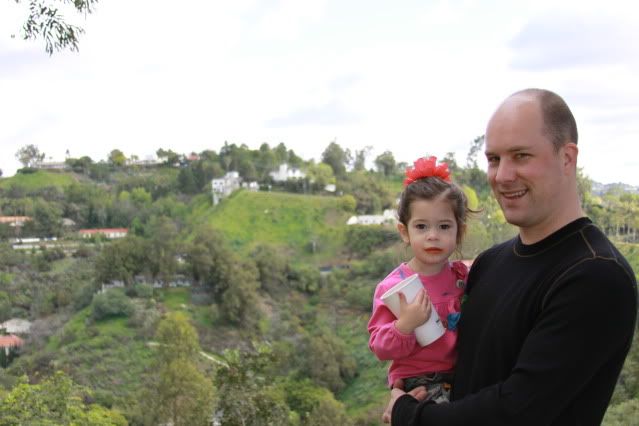 Daddy practicing. He says holding a girl is totally different :)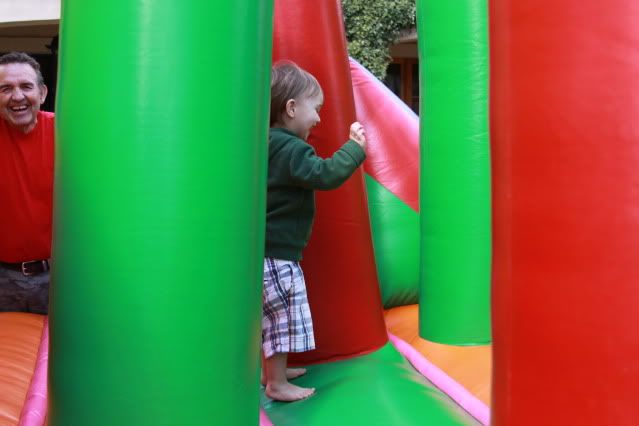 We had a blast at Nikko's 9th birthday party! I think the jumpy was the most fun!!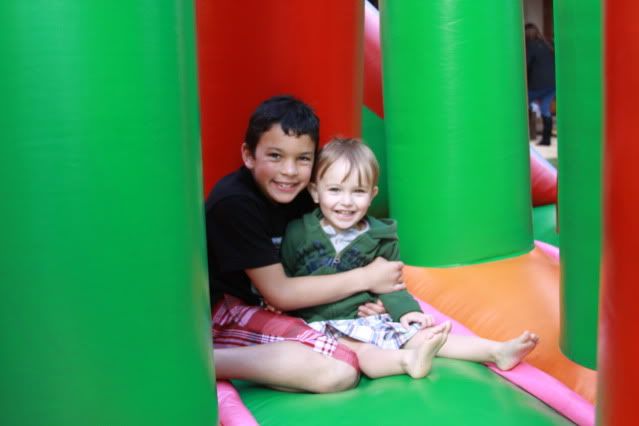 The birthday boy and Cooper. How sweet is this. Nikko is so good with him, probably because of all the practice he gets with is little brother and sisters.
The handsome birthday boy, Nikko.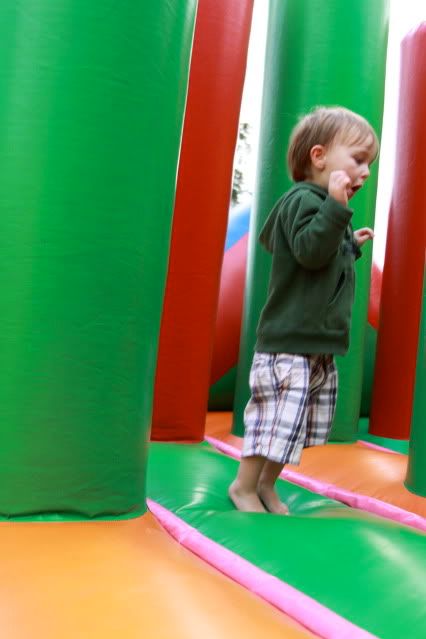 Jump!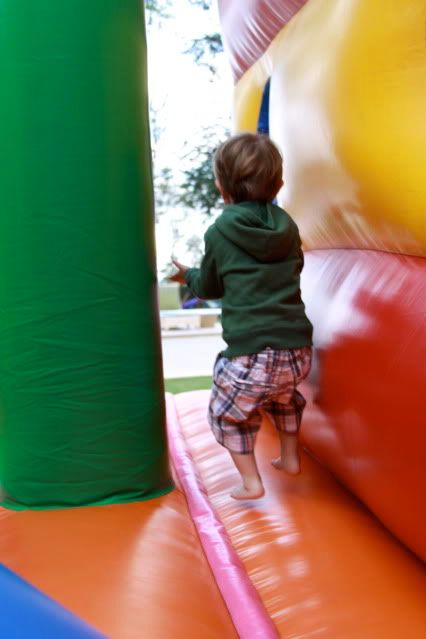 We had a great time, as always visiting LA. It is so great to see Cooper play with his cousins. It's also great to catch up with my sister and her husband. Thanks guys, for a lovely weekend!