My sisters daughter Livia, who has made a regular appearance here on my blog, has been making a regular appearance here at our house. My sister and I decided that we would try not to get a sitter this year and just help each other out. I take Liv in the mornings 4 days a week and Ann takes Fina while I am in school with Cooper and helps out when I need childcare for photo shoots. The kids play really well together. So far it has been great. A little crazy but fun!
Cooper is very into coloring these days. So the girls naturally want to join in on the fun. He lets them, being a very patient big brother and cousin.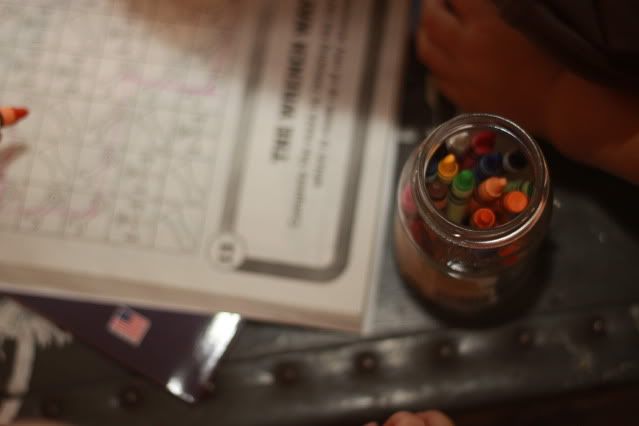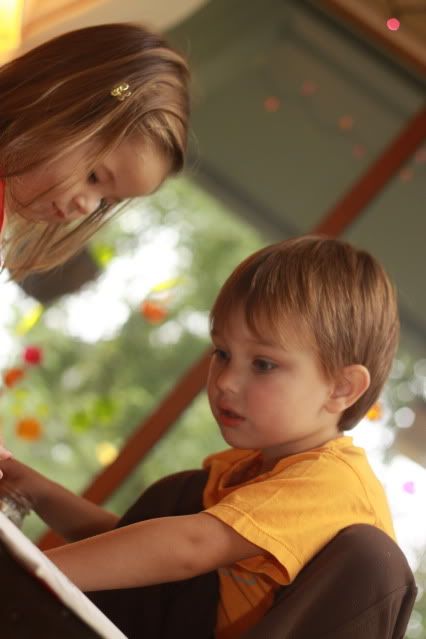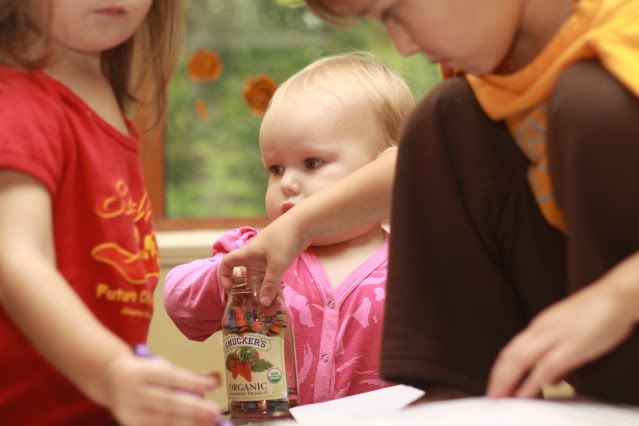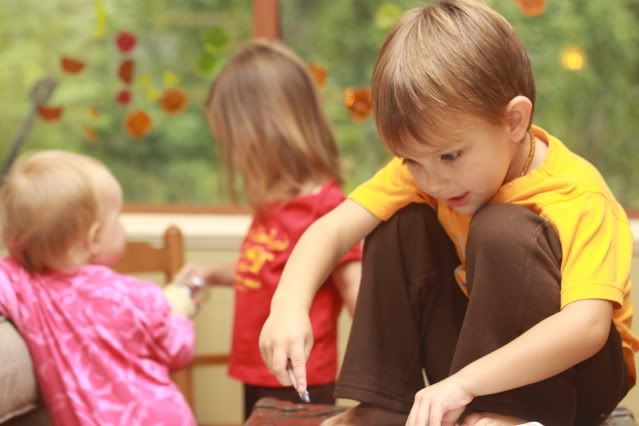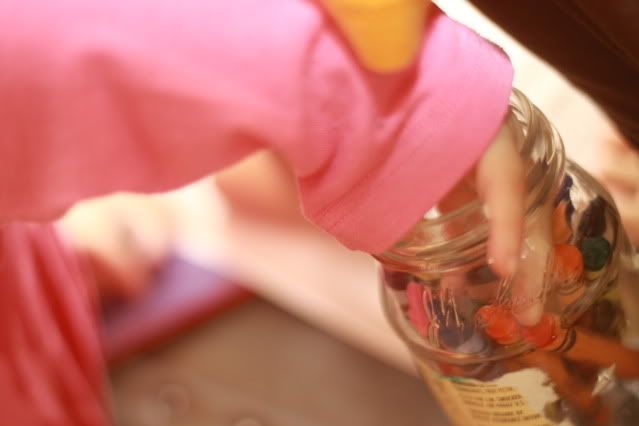 We encourage creativity around here, even if it means coloring on your head!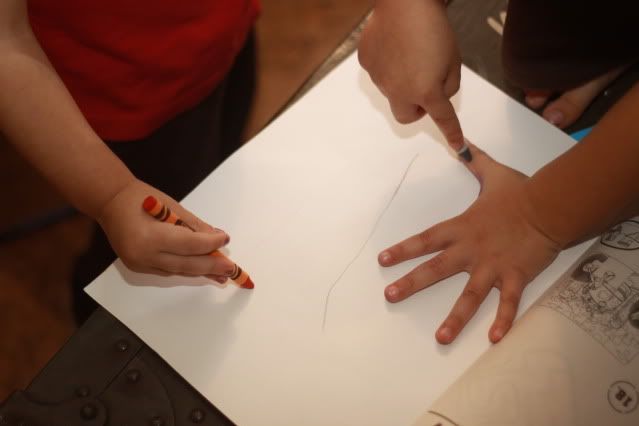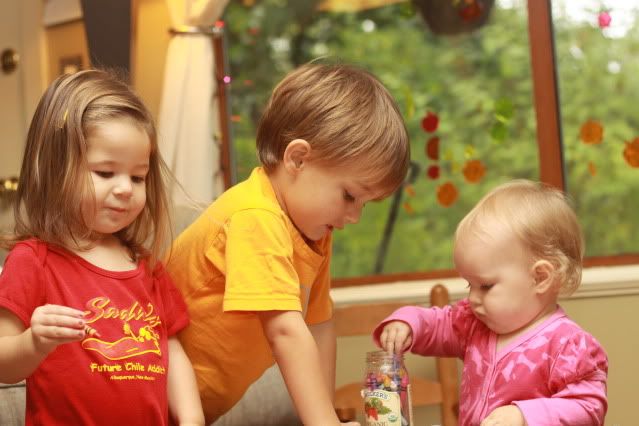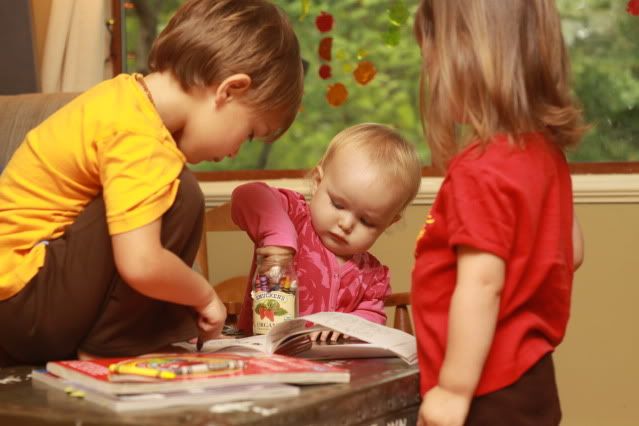 Fina can get in the learning tower now and help out with food projects like making pizza! So cute.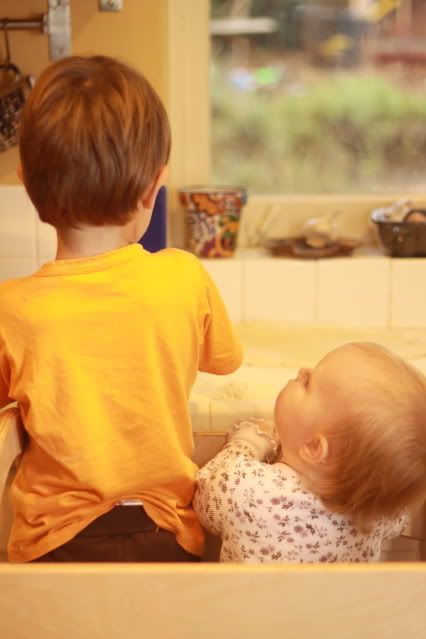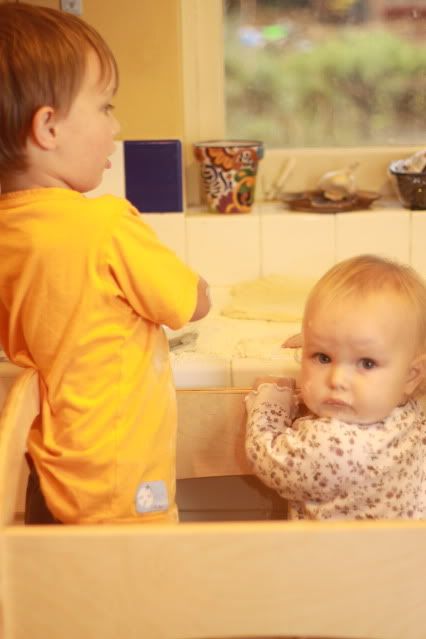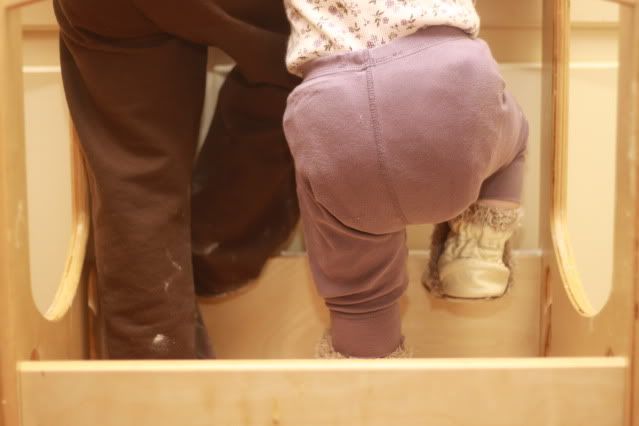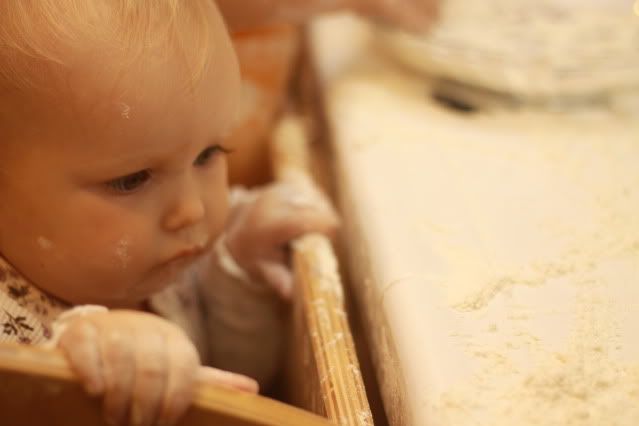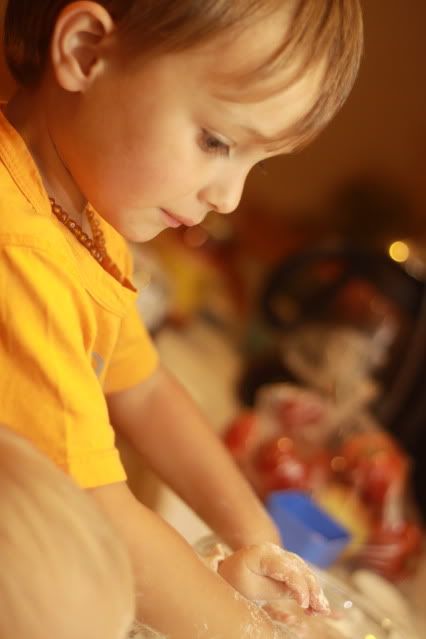 And... they help me clean. Cooper loves to vacuum so I send him toward dust bunnies and my sweep pile. He is actually very helpful with this. Fina loves to wipe things down so while I am cleaning I just give her a towel and she goes to town. Not as helpful, but very cute! I figure it's good to get them involved, right?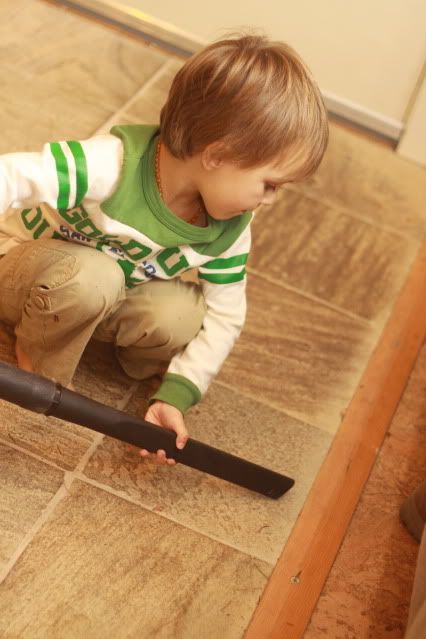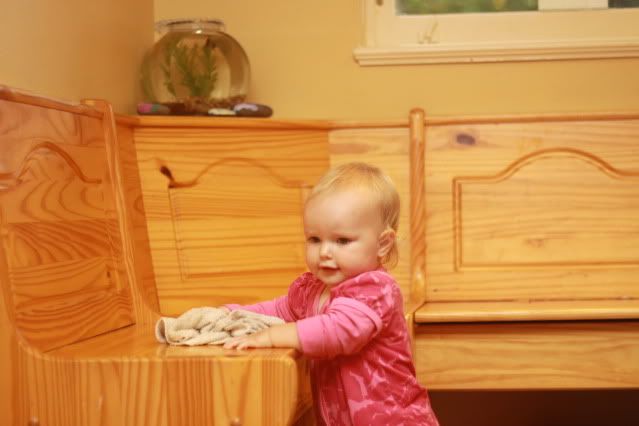 And, I am embracing my speed light flash. I prefer natural light but can't exclusively do that in the winter here.
Happy Wednesday!