Our friends C and S and their boy L, and my sister and her family came over on new years eve. We decided to celebrate New Years on New York time, which was 9pm for us so that the kids could participate in the fun. Livia didn't last so they had to go but the boys sure did. Who knew noise makers could be so fun and so cute! We got the ball drop in Times Square up on the Internet so if felt like it was actually New Years, which technically it was, right. Who are we kidding, we wanted to get to bed early too. Our New Years Eve partying days are over, or at least for now. We don't care about getting out and partying anymore. All we need is good friends and family. We were so glad we included the boys and I think this will be a New Years tradition from now on.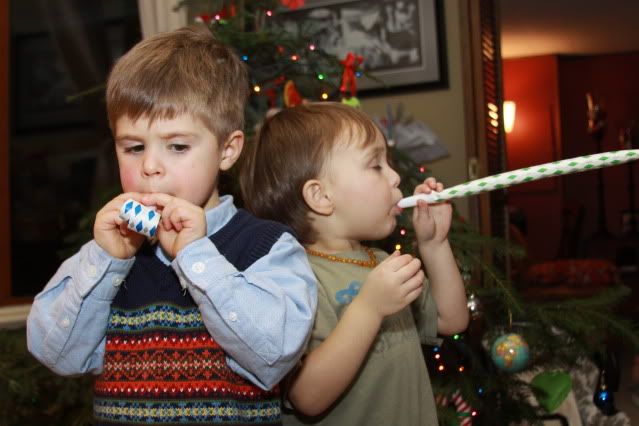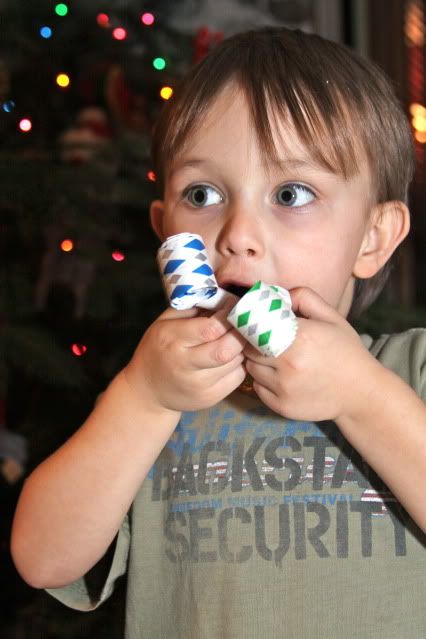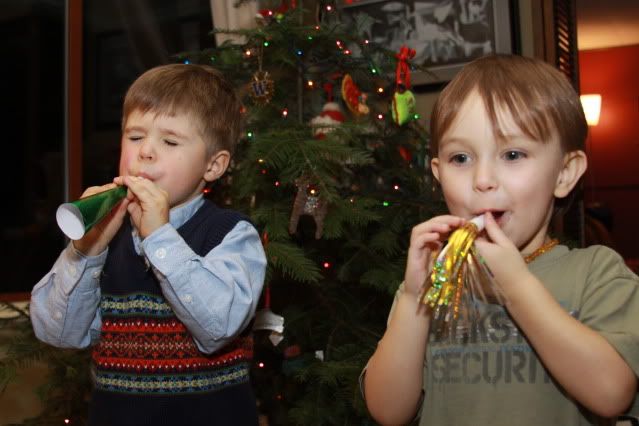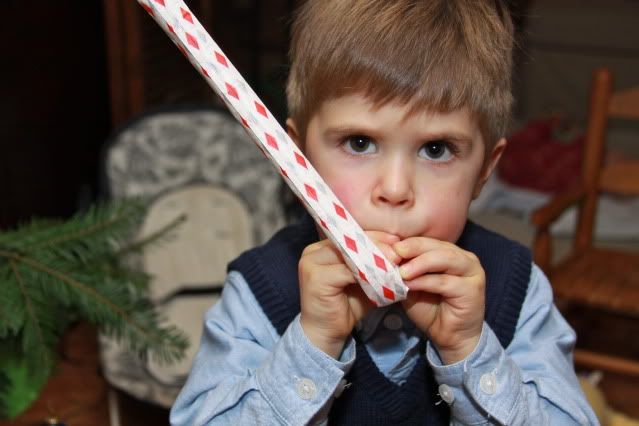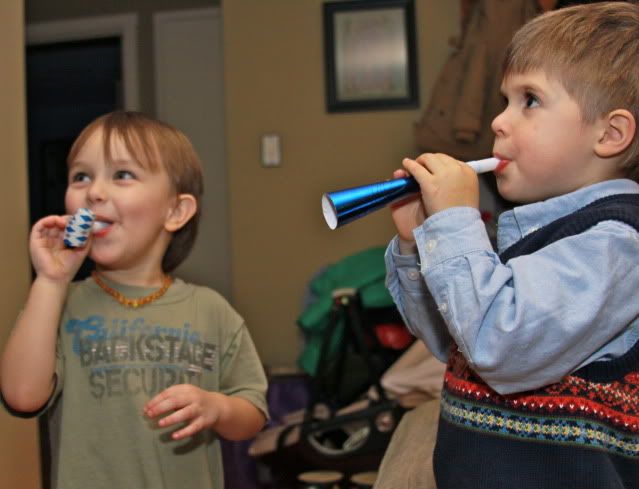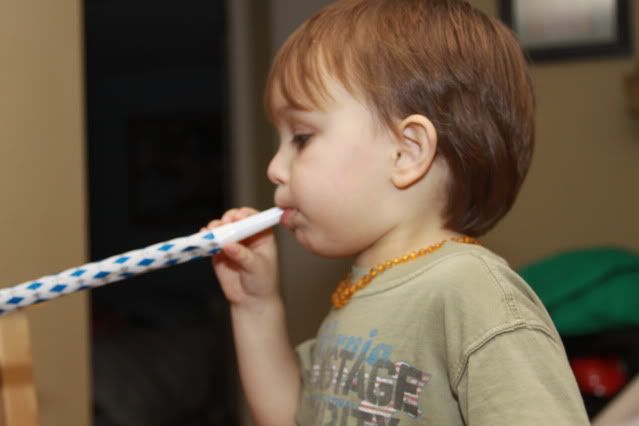 I really can't believe another year is here. How fast time goes by. I have many resolutions that I feel I am always working on. This year, I plan to simplify and focus. I am a major multi tasker and I think that takes away from my ability to fully enjoy life's simple moments. I am often thinking ahead about what needs to be done or what I want to accomplish when really what I need to do is take a deep breath and relax. I am planning on saying "in a minute baby" less and just putting down the dishes, or whatever I feel must be done and just doing what it is my boy wants me to do. He is only going to want to hang out with me all the time for so long, right? I plan on putting the blackberry down and not checking it all the time. In fact, we canceled the Internet on our phones a few weeks ago and it has been quite freeing. I plan on being more organized so that I can do things quickly and simply. I know life goes by so fast and I just want to drink in every minute of it. I must say that my hubbie is really good at sitting back and just enjoying life and I have learned so much about that from him. I love you Dougie!
I am at a time in my life where I truly feel blessed and sublimely happy. I have a supportive, loving, husband who I still catch myself daydreaming about while he is at work. I often find a shirt on the floor that he was wearing and bring it up to take in a big whiff of it because I love the way he smells. I have a son who is bright, funny, and so loving. I love watching the person that he is becoming. I have a daughter who has only been with me for 6 months and has managed to touch my heart in ways I didn't know possible. I have the best family in the world who I could not live without. I have awesome friends whom most of which I have been friends with for at least 10 years if not 20! I am loving my career change from NICU to very part time level 2 nursery and am very excited to train in L and D this year.
Wow. I am happy. It will be a wonderful year.
Happy 2011~