Can it really be? Is my baby girl already 6 months old?
Yes, she sure is. And she is so lovely. She is so pleasant. She LOVES her brother and laughs at his every move. Does not like solid food so far. Sleeps with her Mommy and Daddy every night. Delights everyone that she meets. Is a pure joy. We are so blessed to have her in our family. How in the world did we live without her for so long?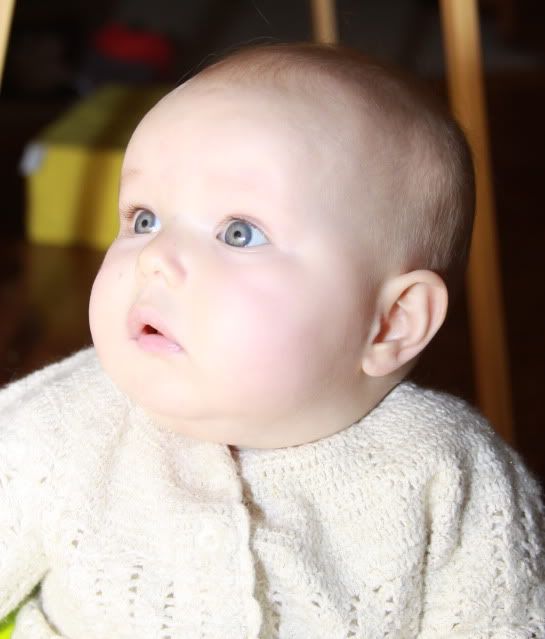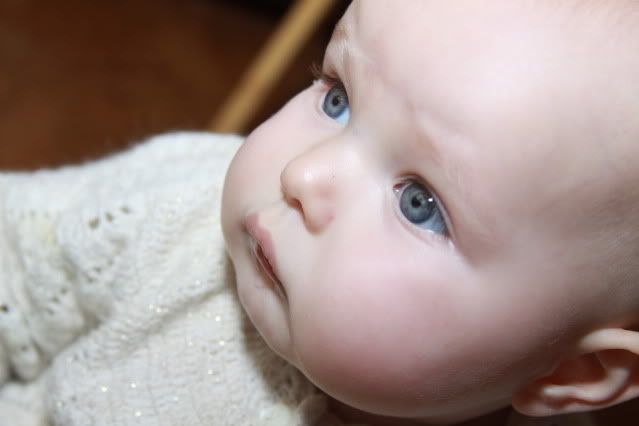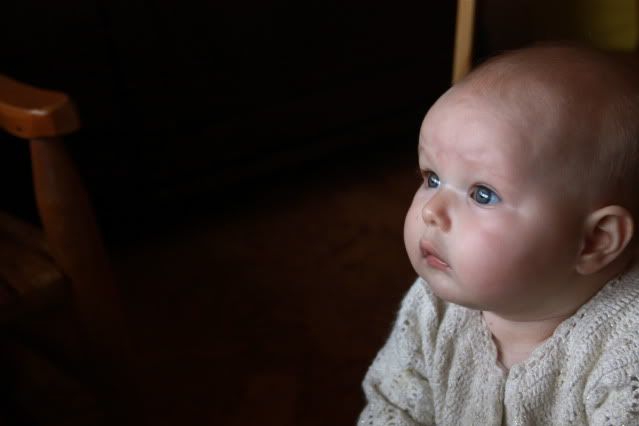 She really does smile all the time but is usually a bit skeptical of the camera so she tends to get a serious face when I put the camera in her face (which is every day).
Her stats
17lbs 8 oz
26in long
She is a healthy, happy girl. We are so thankful.