And all through the house, there were adorable children, cuter than a mouse...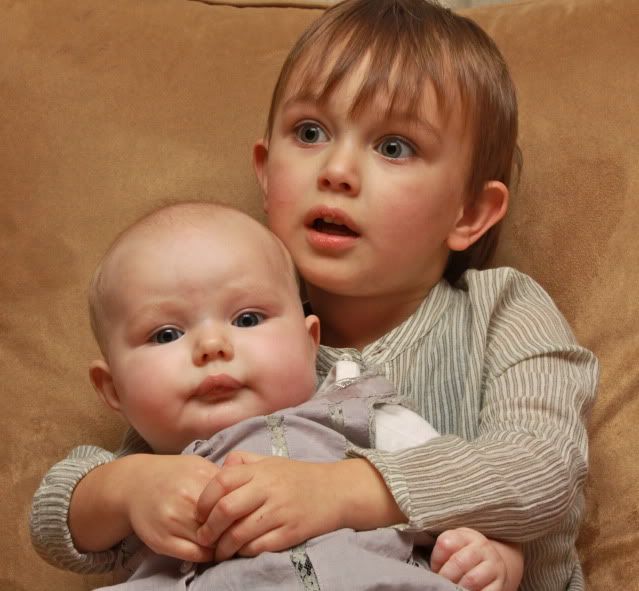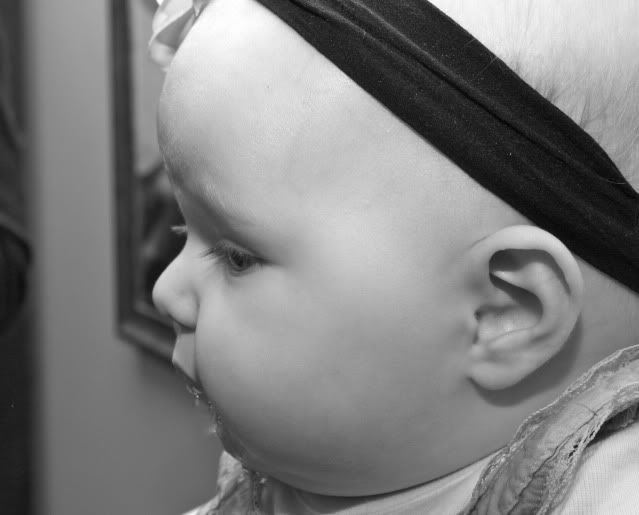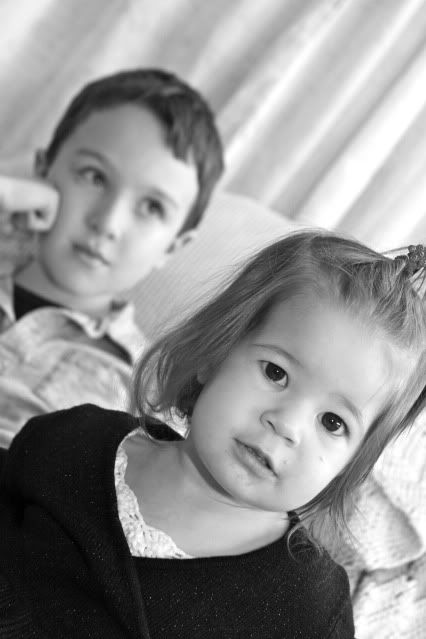 They quickly changed from party outfits to pj's, in hopes that St. Nick soon would be there...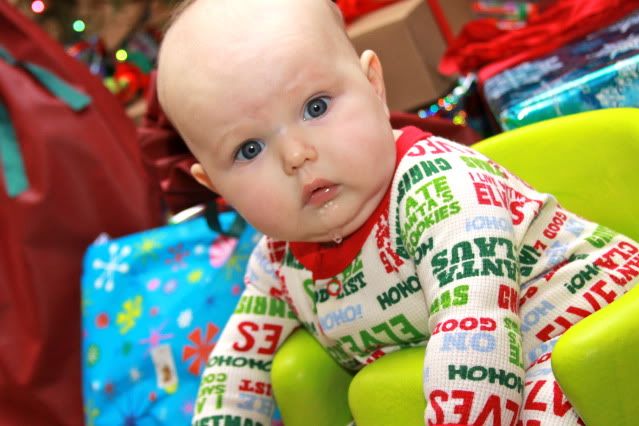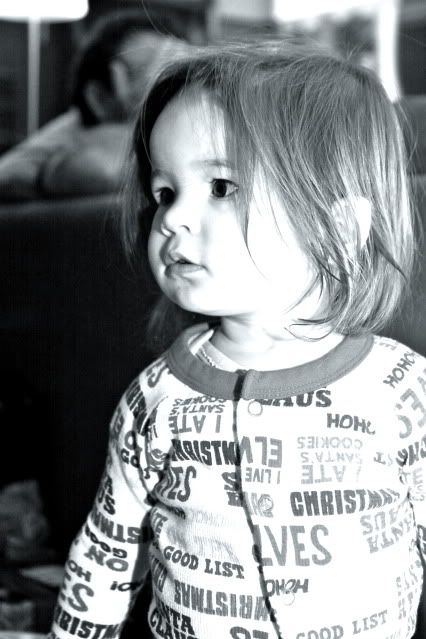 When I came at them with my camera, there arose such a fight, even when I bribed with cookies to delight...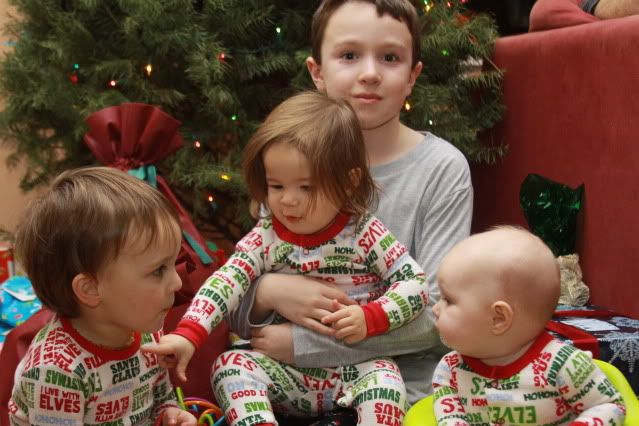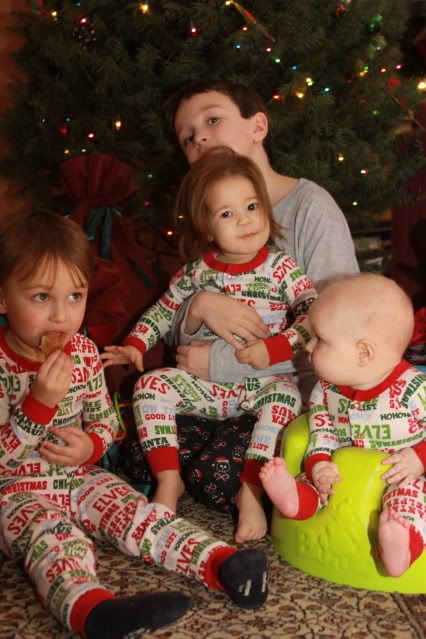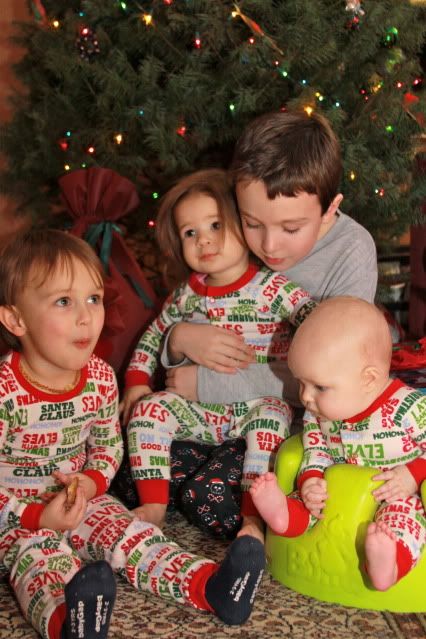 we managed to snap a few with all of them there, then to bed they were put with great care...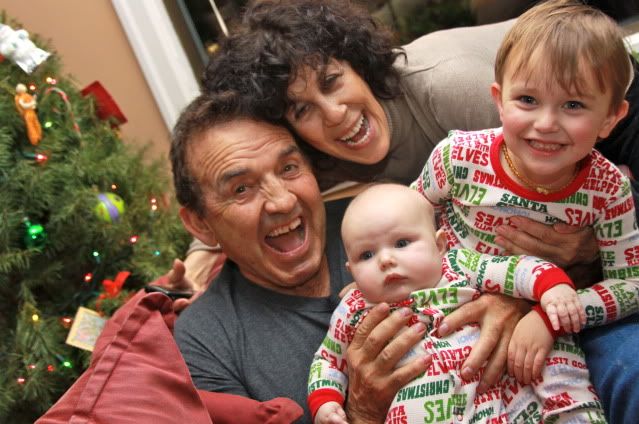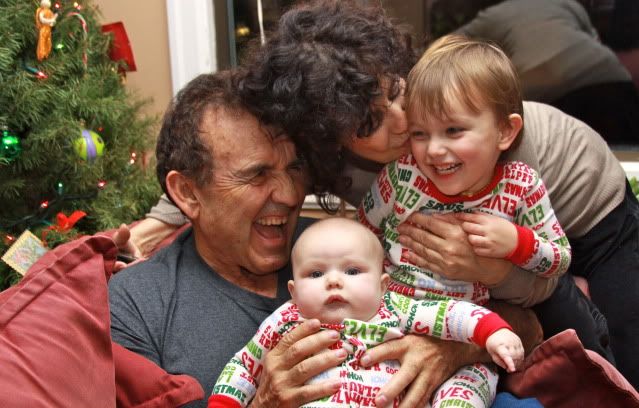 but not before some play time with Grammy and Po!
We hope your Christmas was as full of love as ours! Happy Holidays!