Friday was my birthday and I had a wonderful day with my family. First, Doug made me strawberry pancakes which we have in our house only on special days like birthdays! Yum! Then, we were ambitious and we took the bus downtown to the Pike Place Market. Yup, all of us, including Miss Fina who was only 11 days old. Don't worry. She was safe and snug in the ERGO right next to Mommy and she slept the whole time. Cooper had really been wanting to ride the bus and I was in the mood for a frosty beer at the Athenian so away we went. Then, Annie and my mom made a fabulous dinner for me which was delicious and full of laughs and good times. It was a great day!
On the bus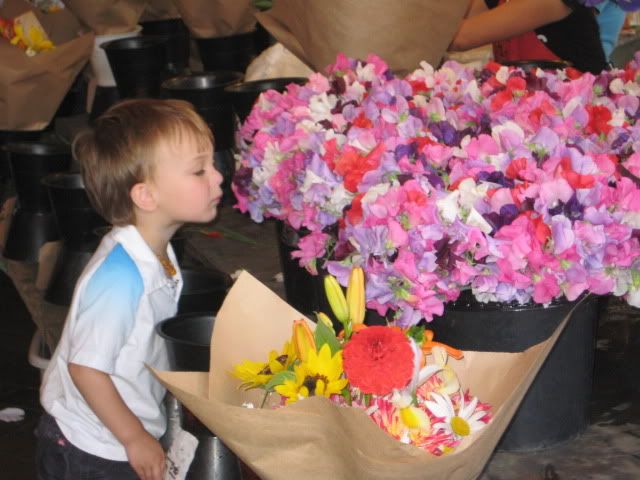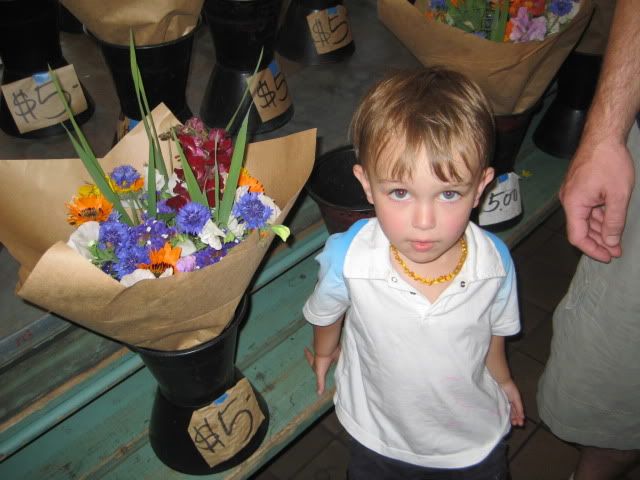 Cooper really enjoyed all the flowers at the market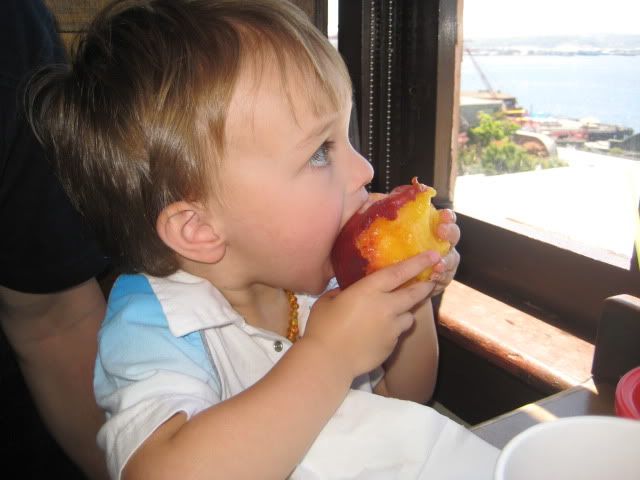 Coop enjoying a very juicy peach, local and delicious!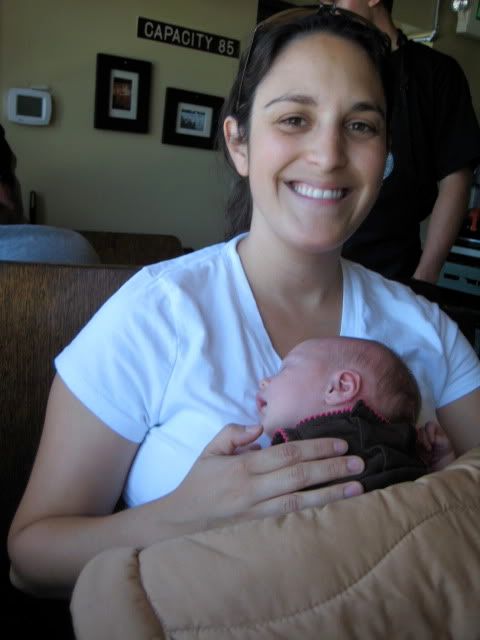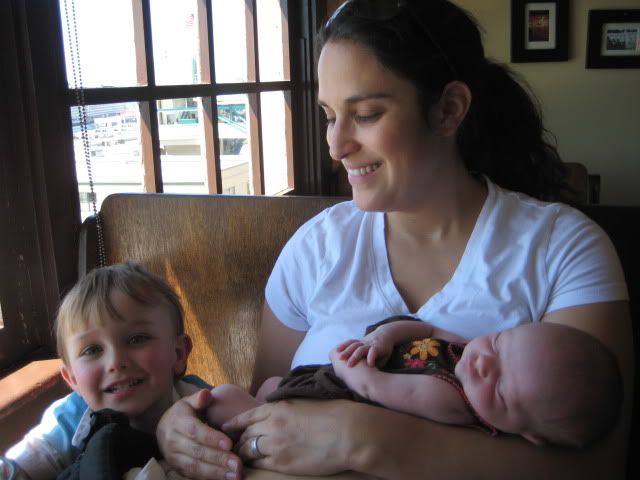 A very happy Mommy on her birthday! Thanks family, you are the best!