Doug/Daddy,
You are a patient, loving, exciting, father and husband. We are so lucky to have you. Every day that I watch you be a father I fall in love with you all over again. I am so blessed to have you to share in this adventure of parenthood and life.
We love you!
~Elena, Cooper, & Baby Girl
This past week and a half has been all about Daddy. His birthday was June 9th and we celebrated it for over a week. Then, it was fathers day, which was chilly and rainy but we still celebrated Dado (that's what Coop calls him when they are being spunky).
On Daddies actual birthday, we went to dinner with Doug's mom, brother, sister, aunt, uncle, cousins, and niece and nephew at a local Italian Restaurant. Doug's mom made him a banana cram pie which he gets every year. It was very fun!
Then, a few days later, we met up with our closest friends for drinks and lawn bowling while Cooper was home with the babysitter. It was so much fun!!
Then, Doug's dad treated us to dinner on top of the Space Needle which was such a treat for Cooper!
Then, on Fathers Day we went to breakfast with Grandpa Bob and ended with a party at a friends house.
It has been a lovely week and a half celebrating our Doug, our Daddy.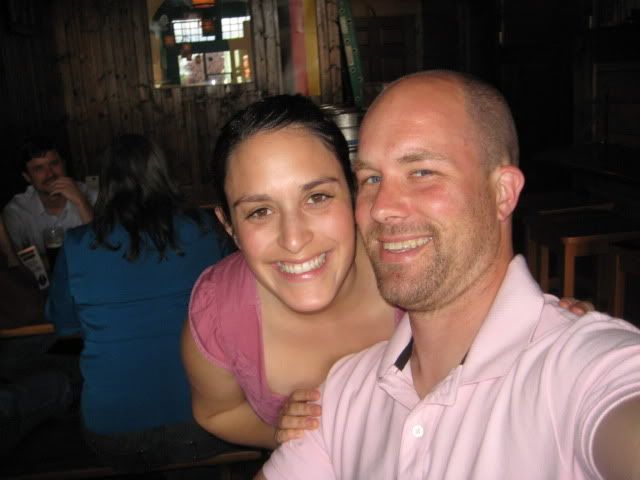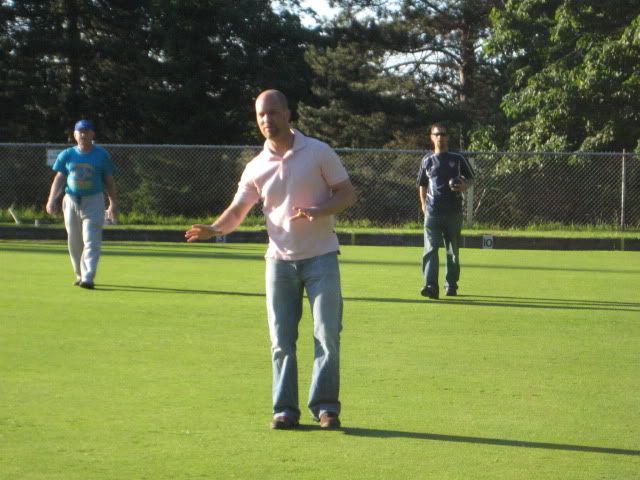 All of the above photos are from lawn bowling. If you haven't tried it, you should! It was so much fun!! We went to the
Woodland Park Lawn Bowling Park
.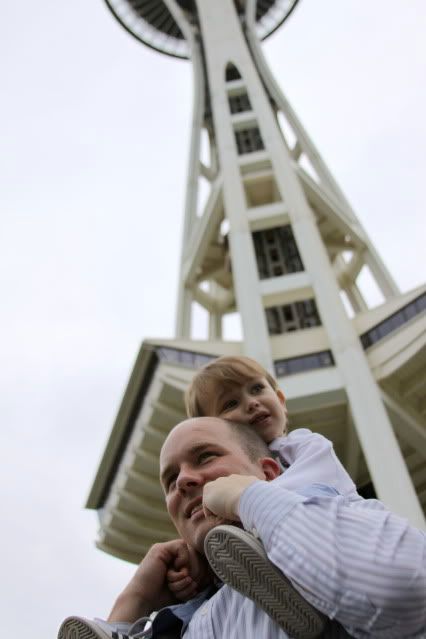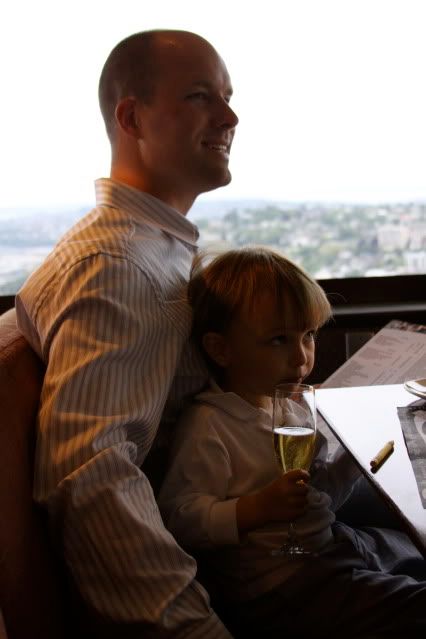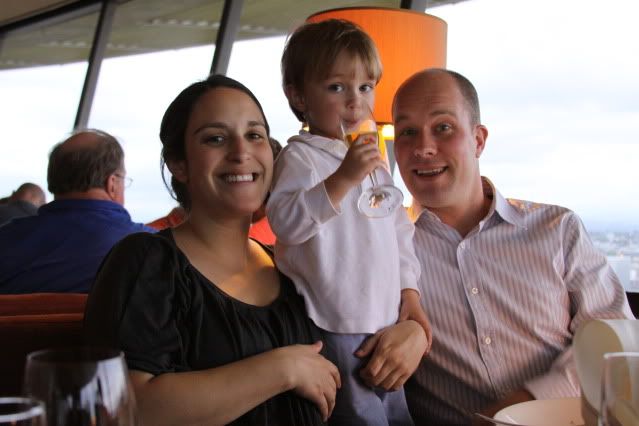 Don't I look ripe! This is our family with me 38 weeks pregnant. Any time now! Cooper got sparkling apple juice in an actual champagne glass and he loved it.