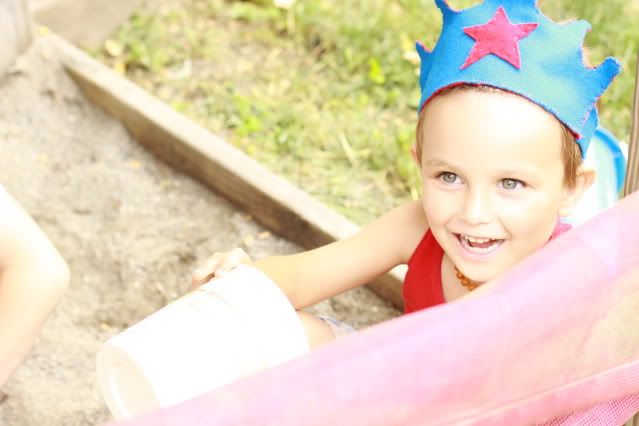 Our Cooper is 4! I can't believe it. He has grown into such a lovely boy. Poor guy, I feel like we are learning how to be parents on him. He seems to be pretty tolerant of his Mommy and Daddy though. He is such a bright and happy child, a true joy to be around. He is beautiful inside and out. He is sensitive and empathetic. I am lucky to have this guy around, I really am. Cooper made me a mommy, my life long dream. I love him so much it hurts sometimes!
We had a party for his birthday. We served his favorite foods, peanut butter and jelly sandwiches (cut out in the shape of planes), edamame, carrots and ranch, watermelon, and lemonade. We had a pinata in the shape of train, which was very fun. Annie made him a very special cake in the shape of a train! She really outdid herself. It was a great party. He got an electric train from us which after he opened it he said "thanks guys, I am really pleased with you! " He got a big boy bike for his birthday and the day after he turned 4 he rode it with no training wheels. It was an emotional moment for me. I know, I know. Many boys have learned to ride a bike and many more will but it was really big for me. It made me feel excited about him growing up. Excited to see all of the things that he is going to learn and discover. For the first time in his life I feel okay with him growing up. I know that sounds crazy but I hold on so tight to the baby years that I loose sight of how wonderful it is to see him grow and learn. What a privilege it is to watch a child grow. It is truly a blessing. He is at an awesome age. Eager to learn everything he can and so much fun to talk to. I am loving 4 so far! Bring it!
I am late on blogging about it because we went to LA for nearly 2 weeks and I was unplugged for most of the time, which was great!
Happy 4th birthday my man! We love you!