Our yard is taking on it's spring transformation! Doug spent an entire Sunday a few weeks ago transferring a play structure that our neighbor gave to us (so lucky) into our yard. It has made our yard so much more fun! We have started our spring gardening and have been spending lots of time every day outside getting our yard ready for summer. Cooper is very into gardening and helping out in the yard. Yesterday we went to the spring tilth plant sale and purchased our cold hardy greens that we plan on putting into the garden this week. I love gardening, can you tell :)
Here are some photos of our yard in full effect: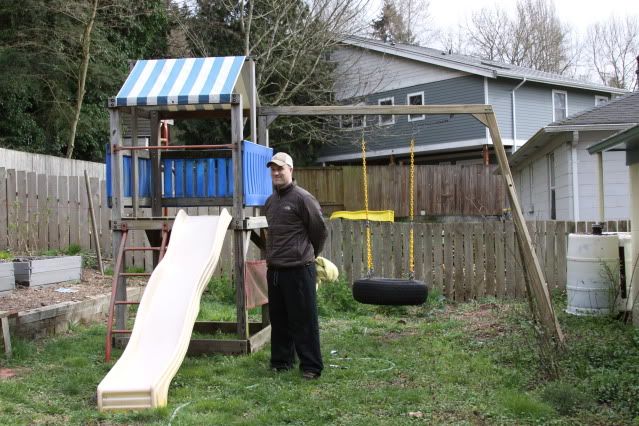 Here is a proud daddy in front of the new play structure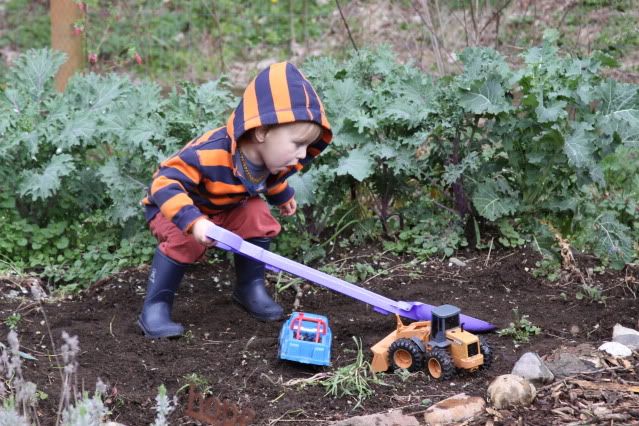 Cooper gardening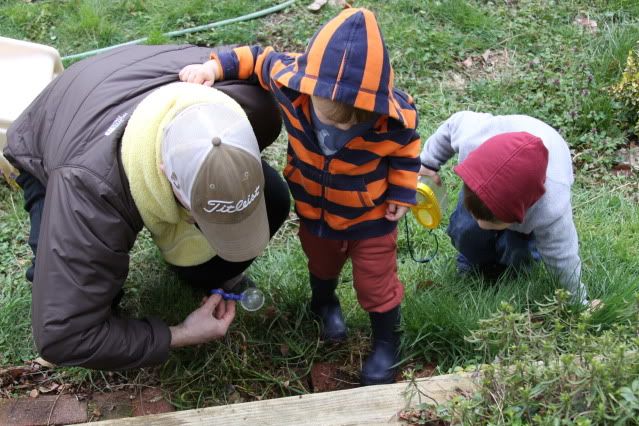 Going on bug hunts with good friends has is always fun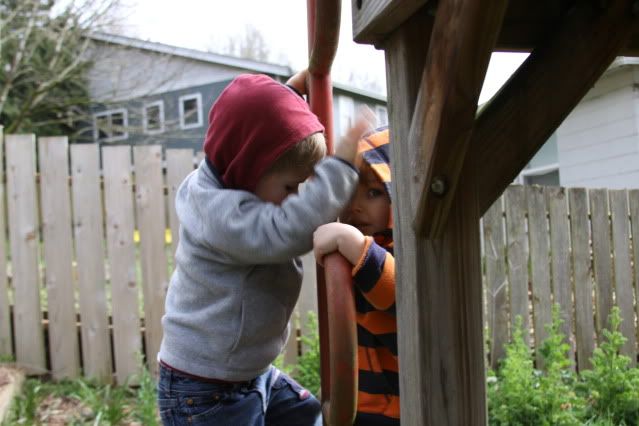 Climbing with best bud, Liam.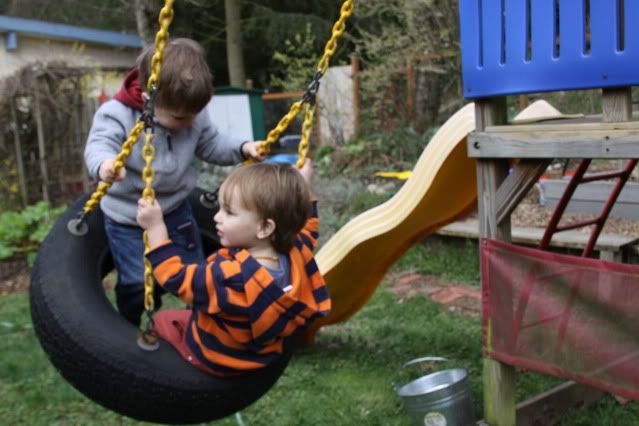 Swinging with Liam