Today was another beautiful spring day. Cooper and I spent all afternoon working in our garden. Today I bought him a watering can in which he is quite happy with. Today we worked the soil in one of our raised beds by adding compost from our worm bin and then we planted our salad greens. We are calling this raised bed our "salad bowl" as we hope it will provide us with our salad greens for the summer. We also planted some radish seeds as well. After working hard, we rested on a lawn chair in the sun and then headed in for a nap. So far it has been a wonderful day!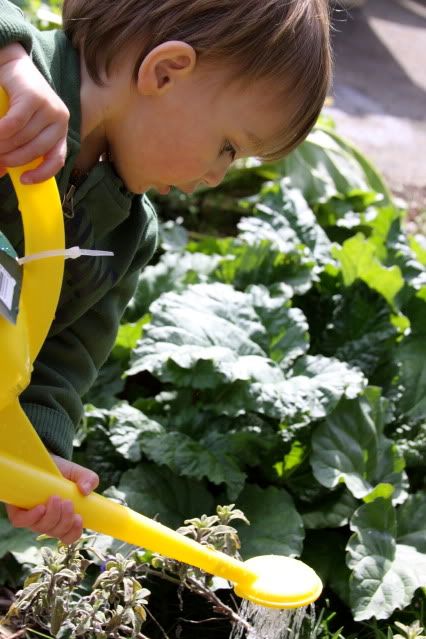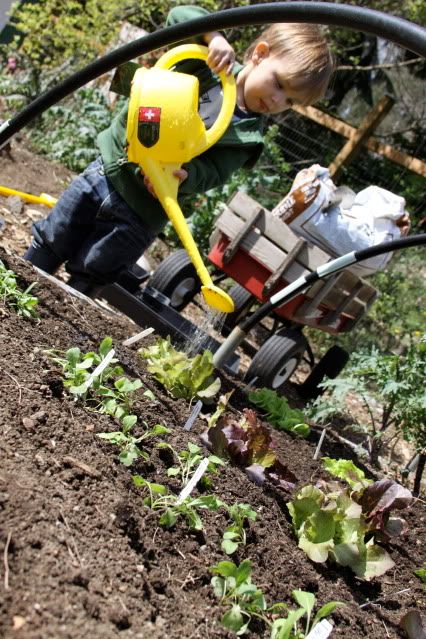 Enjoying the watering can.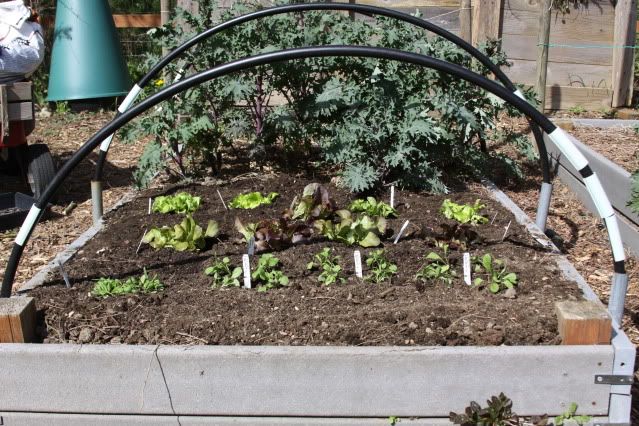 Our summer "salad bowl".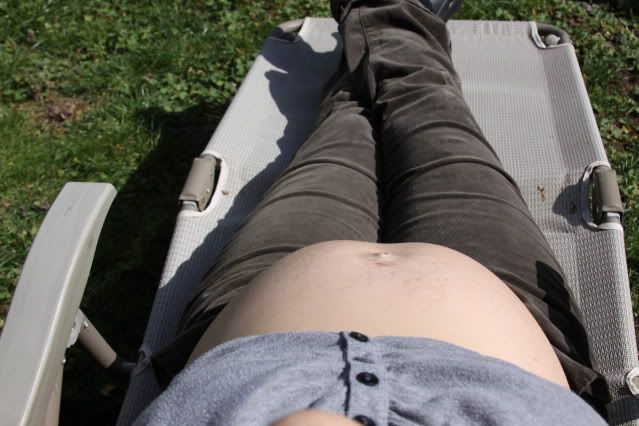 Mama relaxing and sunning the baby.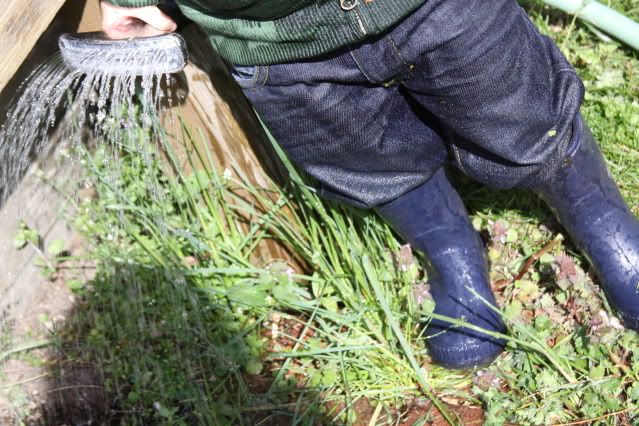 My gardener. He makes me proud.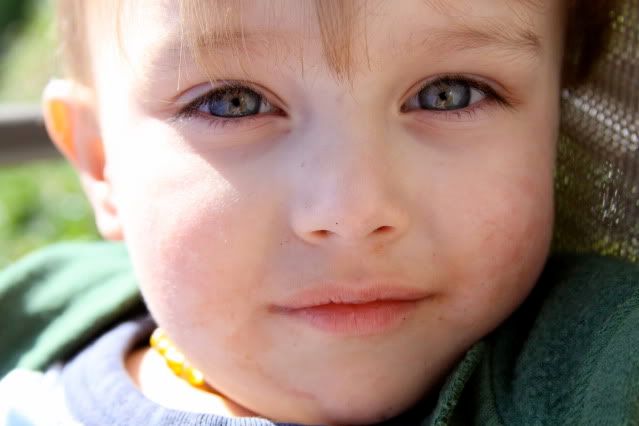 And this face. I can't get enough of it...