Doug and I have decided that we are pretty lucky to have the schedules that we have. Doug had last week off for spring break so we decided to take advantage and go on a little road trip. We headed to Long Beach, WA and stayed at these
lovely cottages
at Klipsan Beach, thanks to Grandma Audrey's suggestion. The weather was cold and windy but that didn't stop us from hitting the beach to run and play. It was perfect weather to sit by the fire in our cottage and relax. It was nice to get away, as it always is. One thing is for sure, the sound of the ocean has a soothing effect like no other. We really want to visit Long Beach again in the summer and stay at the beach front cottages again.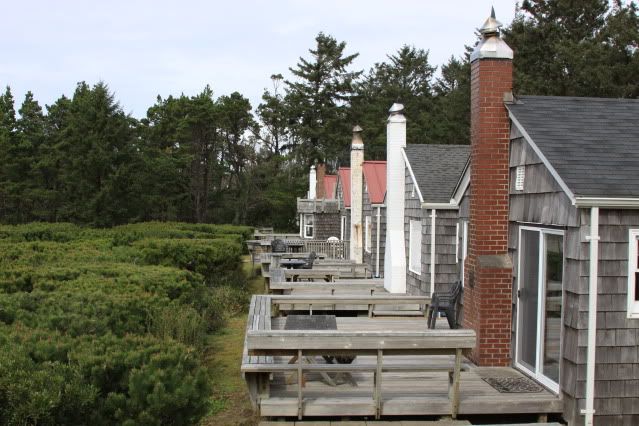 The Cottages. Aren't they so cute! You get your own deck with a view of the ocean.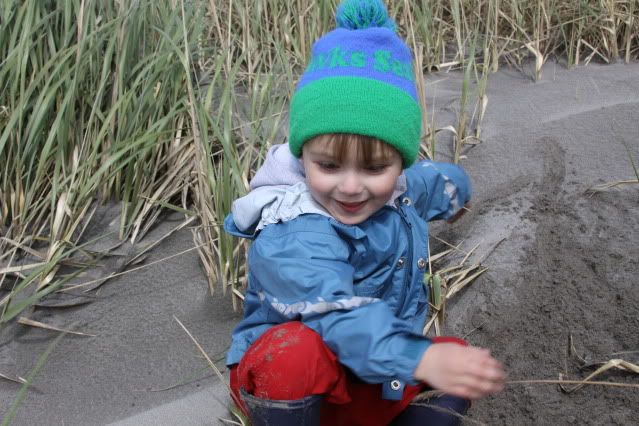 Cooper playing in the sand dunes.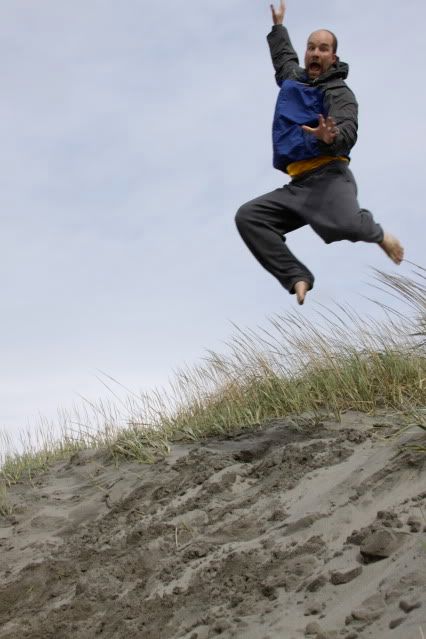 Daddy playing in the sand dunes. I think he had more fun then Cooper!
The most special part of the weekend for me was that I had a dream about our baby girl. She was about 18 months old, I called her by name and she ran into my arms. I picked her up. Her face was clear as day. She had hair the color of coopers in two messy pony tails and big eyes like Cooper but chocolate brown. It was amazing and if felt so real. I nuzzled her little head and it smelled sweet like my boy's. Must have been sleeping by the calming fire with the sound of the ocean in the background that cleared my head to allow me to dream this wonderful dream. It will be interesting to see if she looks anything like this.
Happy Easter, Happy Spring!